Just because it's cold outside, it doesn't mean you have to give up dressing girly and wear only jeans, sweatpants and leggings. You can still wear your favorite skirts and with the miracles of layering, you'll be able to face the cold bravely. Plus, it's January and most likely you have slowly started to get bored with your conventional winter clothes and want to show a little skin. After all who says that jeans prevent us from freezing? It's the extra layers and accessories that do the trick. And since this blog is all about giving tips on looking trendy all year round, I decided to make a guide on how to wear skirts in winter.
This winter season I got more daring when it comes to picking my outfits and played around with different styles, garments and prices, so I think I gained some more experience on what looks stylish and works well when it's freezing outside.
When it comes to skirts and dresses, I wasn't always brave enough to wear them in the cold, but I dare say that this season I loved them. They are so girly and fun and easy to make them look stylish. After all, wouldn't it be bad not to be able to wear them just because we are afraid of the cold weather?
If your answer was "yes", then keep reading. I'm about to share all my styling tips below!
---
But before we start, I want to provide you with some tricks that make a huge difference when it comes to beating the cold when having your legs exposed:
How to beat the cold when wearing skirts
Choose skirts that are lined or made with thick and warm materials like wool, leather, denim, and heavy cotton.
Wear tight shorts or spandex underneath to keep your lady parts from freezing. 😛 It might sound funny, but this trick has done a hell of a difference to the way I see skirts in winter.
Longer skirts make you feel warmer.
Give a shot to fleece-lined tights. They are the warmest of their kind.
All kinds of boots are great for winter, but knee-high and over the knee boots provide the most protection from cold and look very stylish at the same time.
If you want to wear a mini skirt and feel cold, add a long coat over it to cover your exposed legs.
Now it's time to move to some of my favorite ways to wear a skirt during winter!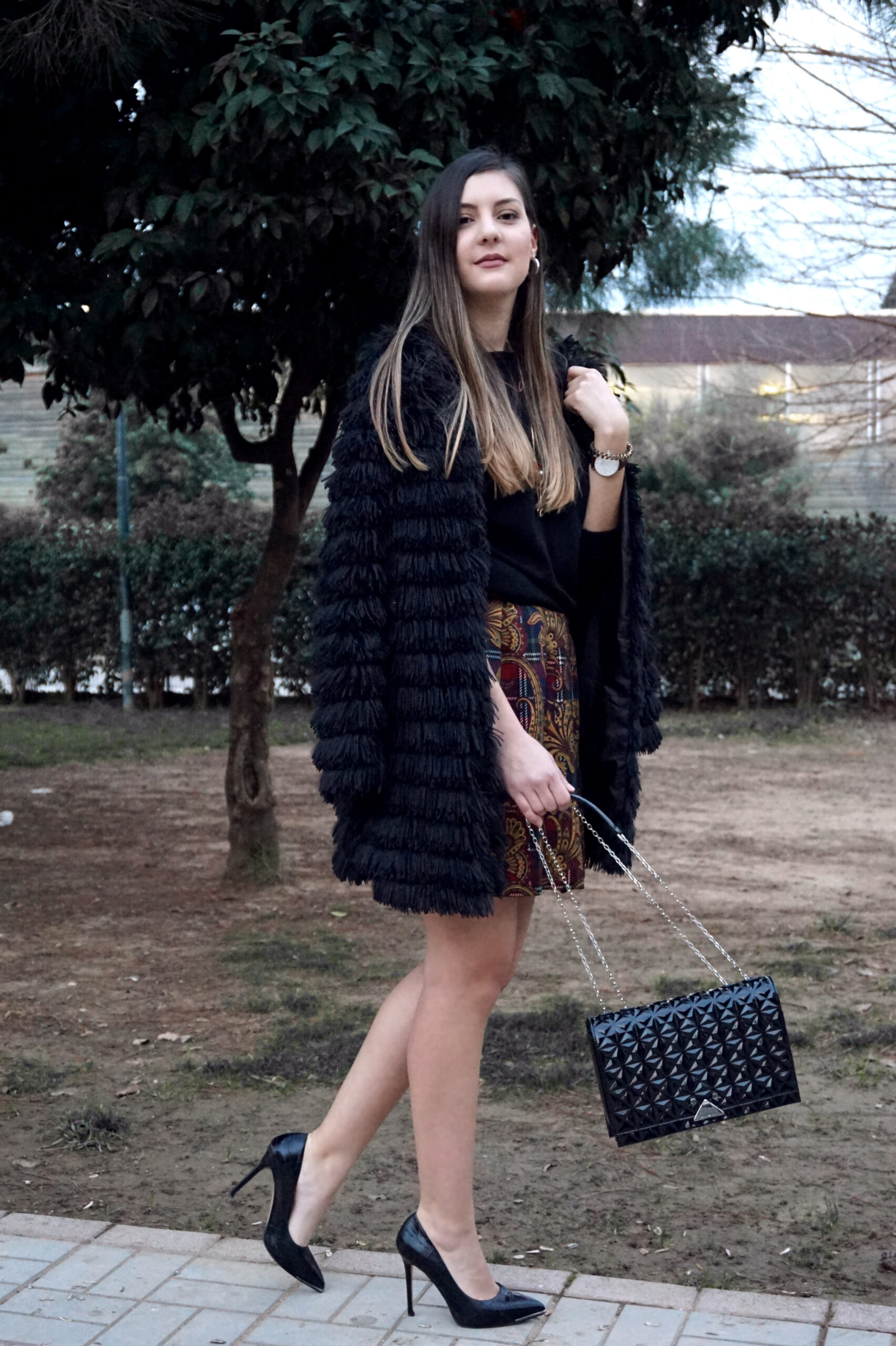 How to Wear Skirts in Winter – My top 7 Ways
With Over The Knee Boots
Over the knee boots are a must during the winter because they keep you warm and can elevate any outfit, let alone skirts. Depending on the style of skirt you go for -mini or midi– you can achieve entirely different looks for different occasions. You can pretty much wear them everyday and pair them with anything. Don't be afraid to up your skirt game with some gorgeous otk boots. You will enioy the results!

With Sneakers
I'm pretty sure at some point in your life you have considered wearing your skirt with sneakers. Then you probably were skeptical because it looked kind of odd and out of place, but went for it and loved it. If you fall under this category I'm pretty certain it's one of your "go-to" looks during spring and autumn, but during the freezing winter, jeans are probably the winners. However, you can pair the comfort of your sneakers with a leather or a midi skirt and look fab and warm at the same time.
With a Long Coat
When midi and maxi styles are not your things, you have the option of wearing your favorite mini skirts without freezing your butt out. A duster coat is your best friend during the winter because it adds warmth and coverage all over your body, meaning it protects your legs too. Plus you look more sophisticated and elegant when choosing it.

With Thick Tights
Have you started to get bored of the bundled up winter look and want to expose a little skin? Why don't you show off your legs then? Of course not bare if you want to avoid the frostbite, but you can add some thick tights which will help a lot when it comes to braving the cold. They look playful and cute, so dare try out patterned or colored ones too!
With an Oversized Sweater
Probably one of the most worn and "it" garments of the winter season are knit oversized sweaters. They are cozy, soft and give the feel that you are still in bed with your favorite blanket. So why not to pair them with your favorite skirt? Wear them over or tuck them into your skirt for a relaxed, yet put-together look.

With a Scarf creating Layers
Layering is the No1 solution when it comes to beating the cold. The more the layers the more warm and fashionable your outfit will look. The easiest way to do it is by adding a scarf to top your outfit off, but you can always do more like wearing an oversized shirt underneath your sweater, a blazer under your coat etc.

With a Fluffy Coat
Fluffy coats are cute, skirts are cute and the combination of them is even cuter. Go for the absolute feminine look by wearing your skirt with a teddy or faux fur coat. Warm, cozy and stylish! What else can a fashionista ask for? (If you don't know where to start your faux fur shopping, I have already posted a luxury coats guide here.)
This is it for today guys! I hope this post has provided you with some inspiration on how to wear skirts in winter. You see, there are always a million ways to beat the cold in style, the only thing you need is a dash of creativity!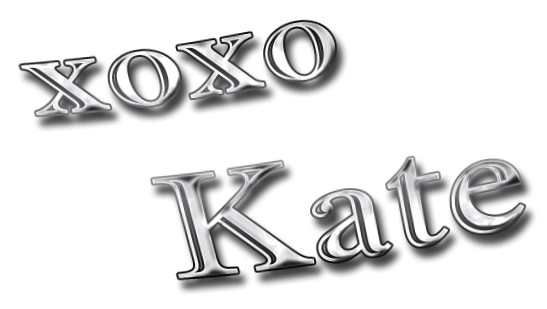 (*Disclaimer: The links of the products are affiliate links which means that when you buy something through them I earn a little commission, which keeps this blog running. That, of course, doesn't affect the price of the product.)