Have you ever noticed that you walk differently when you are wearing an outfit you love? Or you feel empowered when you are wearing a blazer? This is one of the other sides of dressing up. Clothes are a part of the way you present yourself to the world, so they can play an important role in the way you feel. In this post we will cover the "How Do You Become Confident" question, from a fashion point of view. The answer is very simple and already lies in your wardrobe.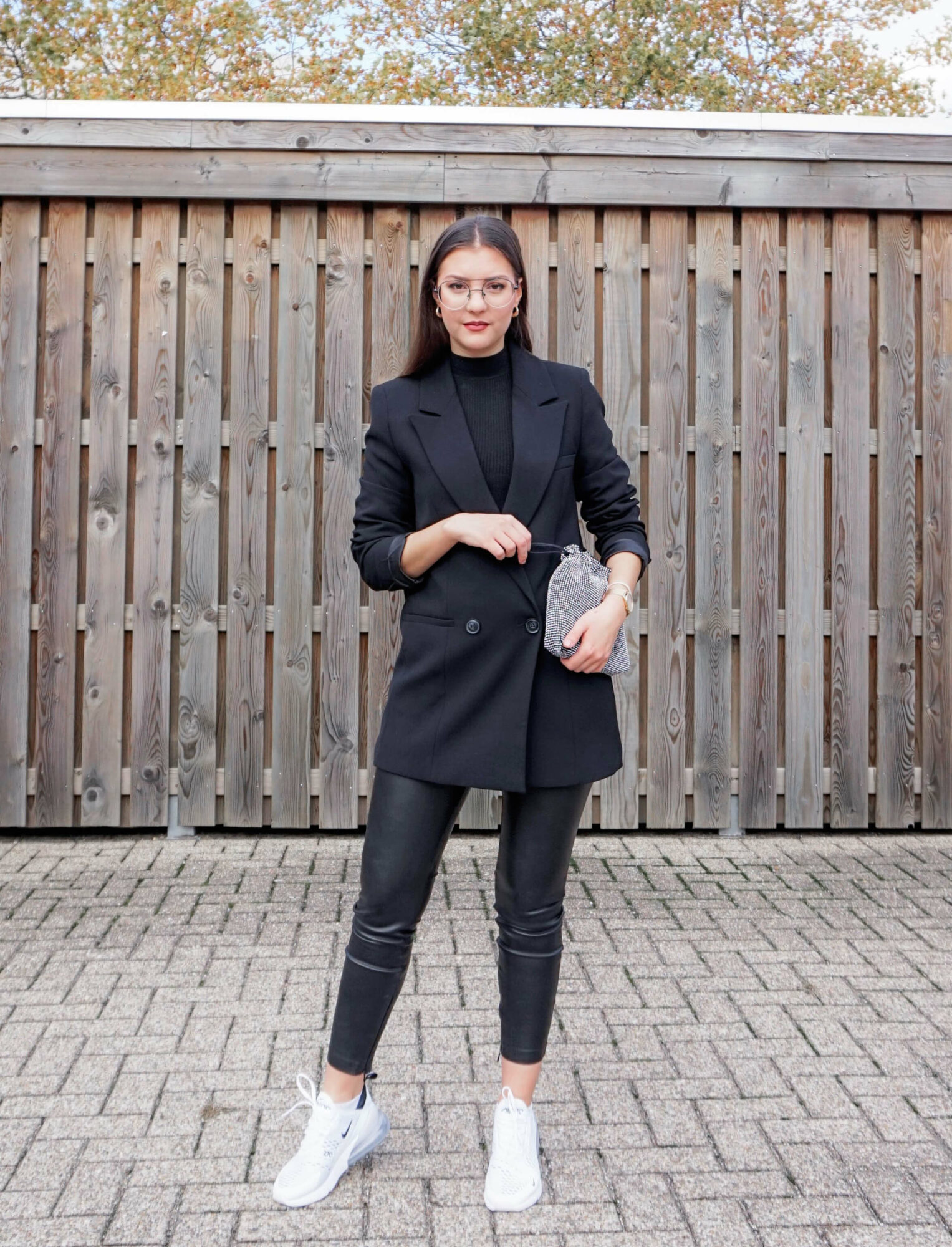 How Do You Become Confident?
Confidence is a state in which you feel empowered and good with yourself in every situation. You can boost it in many ways and usually comes from within, however fashion can also lend you a hand. The interesting part is that you don't need to wear the latest trends to look like you know what you are doing. What matters is to like what you are wearing, feel good in it, and express your personality through your outfit. The way you dress can affect the way others view you and the way you put yourself out there.
Let's not forget that a lack of confidence usually arises from fear about how people may perceive us. Clothing and attitude are some of the first aspects that people notice about us and dressing the part we wish to portray is a step towards first good impressions.
There are a few tips to follow when dressing for feeling confident. Think about your outfit as your social armor. It is the way you want to be seen and be perceived by others!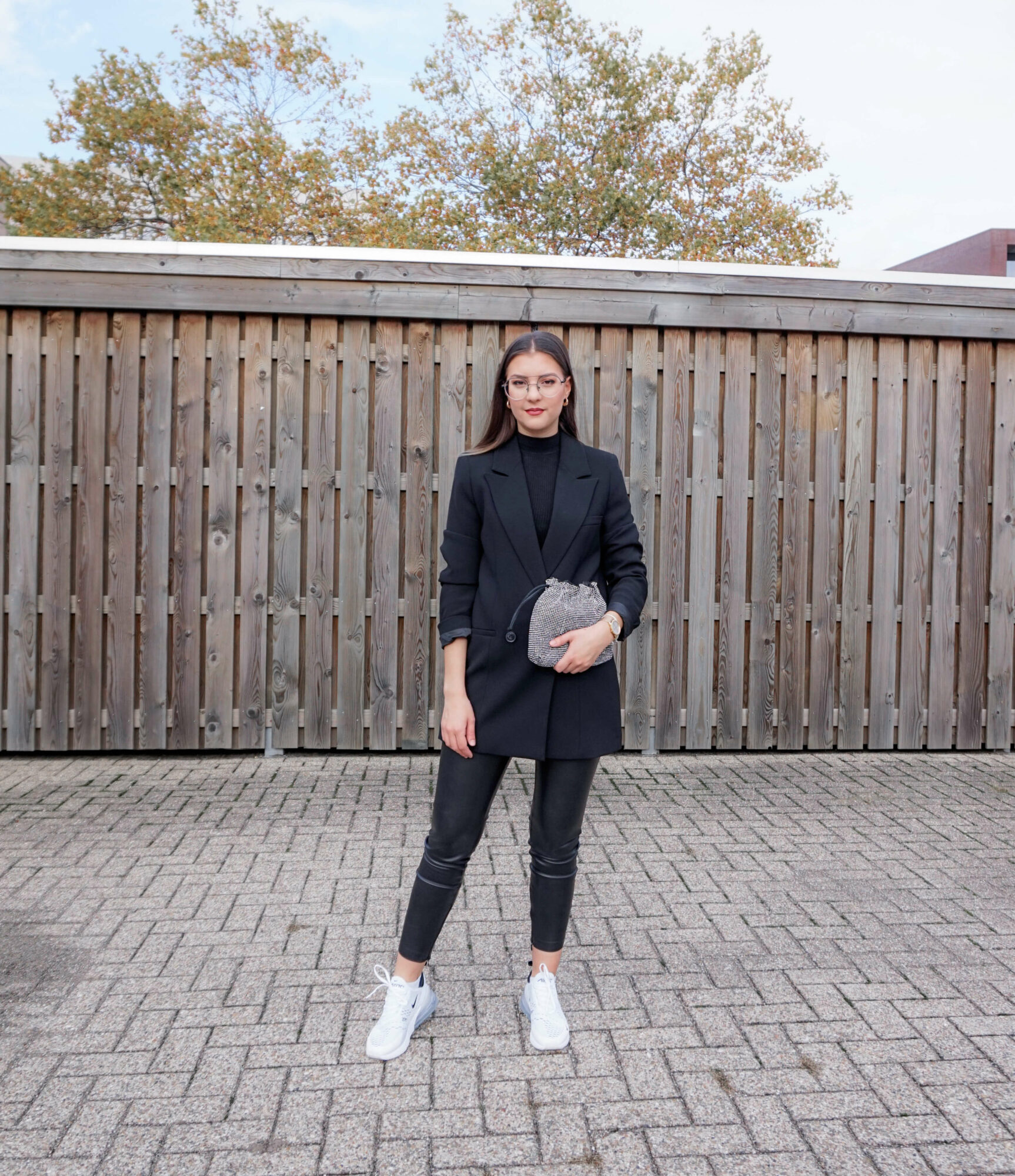 Dress for the Occasion
Depending on the place and the occasion of the event you are attending you need to be informed and follow the dress code. Imagine having a meeting with the CEO of the company you work for and haven't dressed properly. You might feel your confidence drop and be afraid to present yourself, even if you are a great asset and a strong employee. Think about the same scenario dressed in a suit. How different would the situation be? Dressing for the occasion is about showing respect for yourself and the people you meet there.
Tailor your clothes
Nice fitting clothes play also an important part in improving your self-esteem. You might be wearing the prettiest dress ever, but if it is too big or too small it can affect your overall image and, thus far, your attitude. On the contrary, if you tailor your clothes to fit you perfectly you will avoid issues like these and will like what you see in the mirror. As a result, that will be portrayed in your attitude too. Remember to be honest with yourself and choose what works for you now and not what you would like or hope to work.
Accentuate your favorite features
We all have parts of our bodies that are not our favorite and vise versa. By wearing clothes that draw attention to your strong features is also a failproof way to help your confidence grow. You will feel beautiful in them and make you want to show yourself in the world. You only need to find the shapes and colors that bring out the best of you. Work and emphasize what you have and stop paying attention to what you don't like or want to change.
Good quality garments
Investing in good quality clothes doesn't necessarily mean that you will need to break the bank. Nice soft fabrics, that hug your body nicely will give you a feeling of luxury and help you feel more powerful, classy and confident. It is like dressing for success, so dressing the part is a step towards that.
Opt for Formal Clothing more often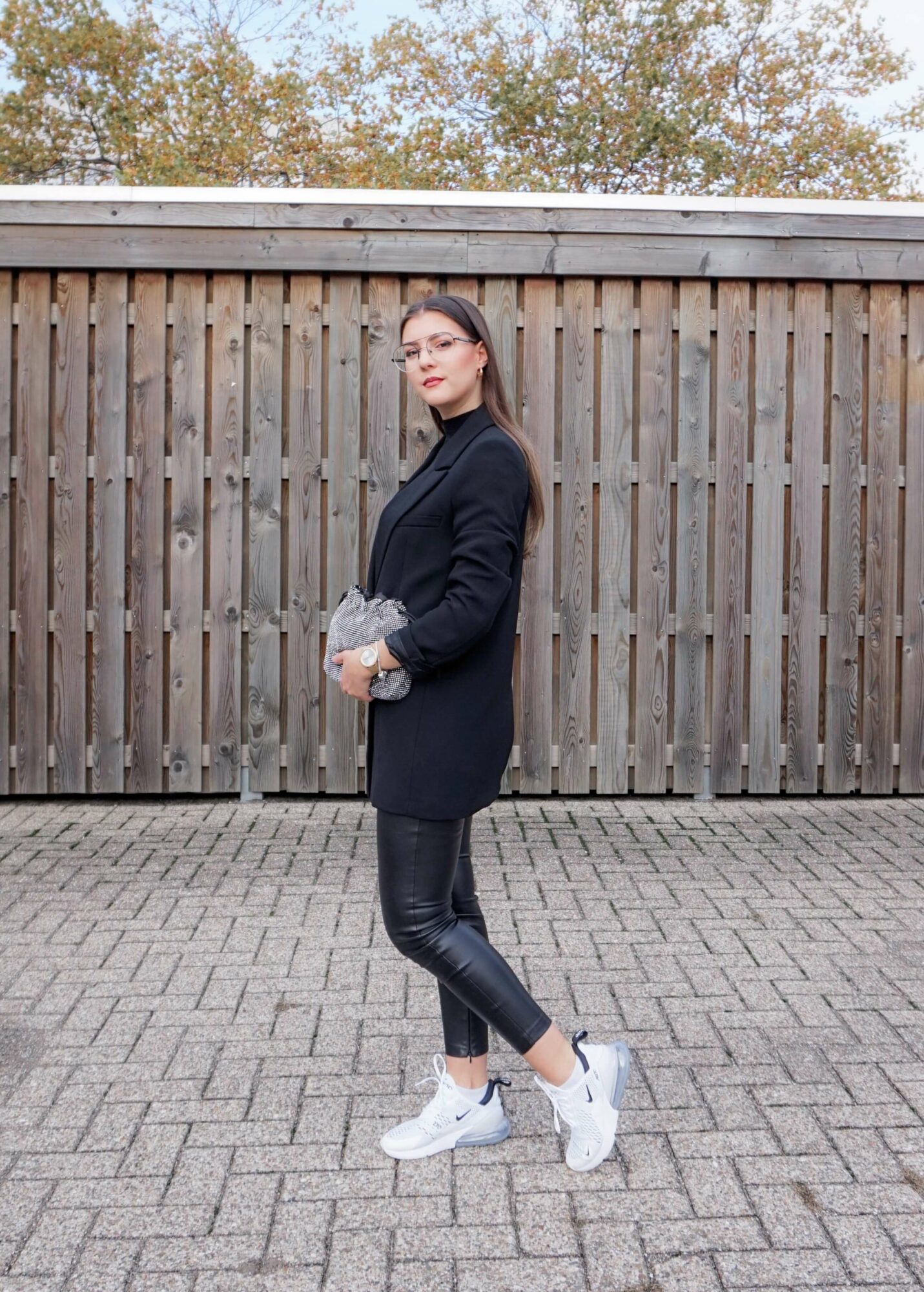 The same applies when wearing formal clothes. There is something about them that attracts serious attention. A suit, for example, shows professionalism and that makes you feel more confident around others. After all, it is called power dressing for a reason.
Wear Heels
Have you ever noticed that even when you are wearing a little bit of heel your confidence and attitude change instantly? You have a different posture and feel like you can conquer the world. That probably happens because when wearing heels you need to change your posture by straightening your back and that alone can make a huge difference. You don't need to opt for stiletto heels of course. A small block heel can also do the job.
Choose comfortable and cozy garments
Beauty should meet functionality and comfort, otherwise, it loses the point of making you feel good and confident. It is not always the choice between style or comfort. You can have the best of both worlds if you carefully choose the clothes that fit you, your personality, and your style. If you wear something that makes you physically uncomfortable it is 100% sure that confidence will be the last thing that you will be thinking about.
Take time to iron your clothes
Nothing screams neglect and messiness like a creased fabric. You can be wearing the prettiest, most expensive, and stylish garment that you own, but wearing it unironed will ruin the look of it and your overall image. This is a piece of advice from a person that hates ironing. It is my worst chore related to clothing, however growing up I realized the importance of it. Wearing clothes that are ironed and well cared can go a long way to enhance the way you feel in them and the way others perceive you. If ironed clothes can help with feeling strong and confident, then the extra time is definitely worth it.
Chose the colors carefully
The colors of your apparel actually matter. Depending on the season and the occasion, choosing the right colors is important. They reflect your mood and emotions, so an unsuitable color can leave you feeling uncertain and not your best self. Wear red when you want all eyes on you, or black when you want to show "I am here for business". Make sure you choose the colors that fit the occasion and present your self in the best way.
Match your outfit with your attitude
Wearing a pastel floral airy dress and having a resting bitch face isn't the best combo. The same goes for when wearing a suit. You can't just go around being foolish and carefree. You have to make sure that your attitude aligns with your look and the occasion. Otherwise, the way you present yourself will confuse the others and will not give the best impression. Inevitably, that will result in your confidence levels to drop. You want to dress to impress and showcase your value and your great personality for the world to see.
Find your signature style
Finding your signature style is not easy and can take some time. It is something you would love to wear and can be associated with you. It can be a hat, a pair of sunglasses, a certain type of shoes, etc. In other words, it is a unique symbol that means something to you. Your signature style should be effortless and something you enjoy and feel good when wearing
Contact a stylist
If you have no idea where to start and don't know what fits you, then asking for professional advice is the best thing you can do. A stylist can guide you and help you choose items that showcase your best features, hide the ones that you don't like on you and generally create an image you wish to portray.
At the end of the day fashion and style are a reflection of our thoughts and personal taste. In order to feel confident we need to wear clothes that express our personality and the person we want to portray. This will not only help with the way we present ourselves out there but will make us feel empowered as well.
I can't wait to hear your thoughts and opinion on the matter in the comments section below. Do you think fashion can help with boosting your confidence?