Hey guys! What's up? I know it's winter time and the things we all need the most are a snuggly warm jacket, a cozy sweater and a pair of boots, but that's not all. If you want to have an interesting and unique winter style you will need some other stuff too. In today's case, some inexpensive winter dresses, which will make you look effortlessly chic. The good news is that they are so easy to style and give the choice of creating layers wearing them over or under other garments. An easy example? Throw a mini dress over a pair of denim pants, add a puffy coat, some nice boots and you are good to face stylishly any weather conditions that may occur.
Lately, I've been experimenting with wearing dresses during winter and so far I love the outcome. Plus layering is a wonderful idea when it comes to beating the low temperatures outside and make you look even more stylish. That's why I made a list of all my favorite and, most important of all, inexpensive winter dresses that every fashionista needs to have in her possession. Doesn't it feel great to know that there are choices out there that won't break the bank?
Must-Have Inexpensive Winter Dresses
1. This Privacy Please X Revolve Perks Midi grey bodycon dress.
As its sexy cut, which hugs every curve of the body, is not already enough, the fact that it's long sleeved and turtleneck makes me love it even more. It's snuggly and warm and yet looks fierce and put together. It's the perfect solution when you are in a hurry. You can throw a leather jacket over it, some sneakers or biker boots, a little leather backpack and you are good to go. Moreover, it's so versatile that you can wear it on a night out too. Just add a duster coat, a clutch bag and a pair of your favorite high heels.
The fact that it's on sale now makes me crave it even more, so hurry before it's sold out!
2. This Backstage La Vie En Dress.
The underwear as outerwear trend is still on, so you can find lingerie style clothes pretty much everywhere. A pretty slip nightdress can double as a cocktail dress and vise versa. That's why I fell in love with this baby pink lingerie dress. If it's freezing outside you can throw an oversized chunky sweater over it and forget entirely about the cold. Or if the weather allows it layer it over a white tee, add some combat boots and your leather jacket. And what about those days when you are feeling daring and fearless? No problem! Try wearing it with your favorite jeans underneath. As you can see the styling choices are endless and that alone makes it a must-have garment.
3. This black shirt Obey Jett Dress. 
A shirtdress is practically a long shirt, so it goes hand in hand with the classy and sophisticated look of a shirt. Many fashionistas consider it a spring and a summer essential because of its clean and fresh look, however, I believe, depending on the cut and color, it can be worn all year round. This black shirtdress, for example, would look great with a pair of grey over the knee boots, a fluffy bright colored coat and a crossover mini bag. It's a must-have piece because depending on the way you style it can be appropriate for almost every occasion.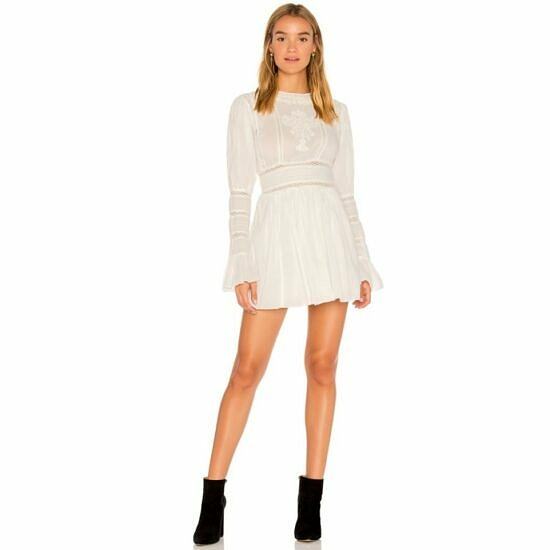 4. This Free People Victorian Waisted Mini Dress.
If you never wear white during winter this dress might make you change your mind. A head-to-toe black is such a mainstream winter attire, so why not try to shake things up? Instead of reaching for your LBD (little black dress for the fashion newbies), try to incorporate into your outfit this white mini dress. Can you imagine how pretty it would look with some black, grey or burgundy over the knee boots? Well, I definitely can and I'm telling you it would look bomb!
5. This mulberry Minkpink Jumper Dress. 
A sweater dress is an absolute winter essential. Its warm, snuggly and above all stylish. In the early winter days wear it with some over the knee boots for a relaxed look and when the cold is starting to be unbearable, just throw it over some bell-bottomed pants for a different spin. I guarantee it's going to make your life so much easier on the busy I-have-no-time-to-think-what-to-wear days.
6. This sheer Heartloom Nixie Dress.
A see-through dress will gracefully help you get through all the formal events of the winter season. There are many levels of nakedness from the ones that leave little to the imagination to a few sexy peek-a-boo sheer details. I recommend you choose an in-between solution so that you can make the most out of it. A perfect example is this floral black mini dress with those gorgeous sleeves. You can hit weddings, dinners and other glamorous events.
(click on the image to buy)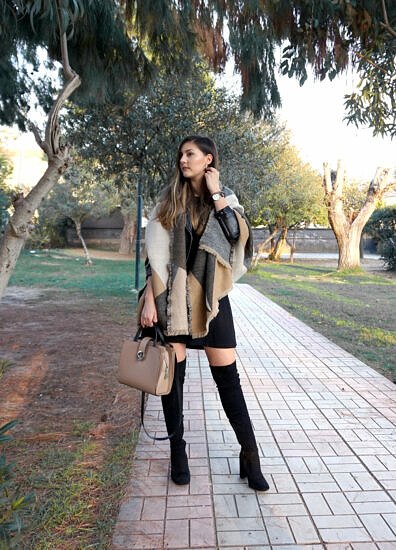 A few seasons ago, I purchased this little black skater dress and since then I have worn it a million times all year round! It's so versatile that I can pair it with anything I imagine and looks different every single time. Most likely, no one has noticed yet that it's exact same black dress (until now of course that I shared my secret 😛 ). See how a few accessories, like this oversized scarf, can entirely transform a simple garment? Even though it's extremely easy to assemble it looks really put together, don't you think?
This is it for today guys! I hope this post of my top essential inexpensive winter dresses proves to be helpful. My goal is to save you time and frustration in your dress shopping search since I already went through it while doing my latest winter shopping. What I like about the above choices the most, is that they will be trendy in the upcoming winter seasons too, so it's the perfect opportunity to save some money now that sales are up! I personally can't wait for my order to arrive!
Question of the day: Which is your #1 essential winter dress?
Can't wait to hear in the comments section below!
See you in the next post!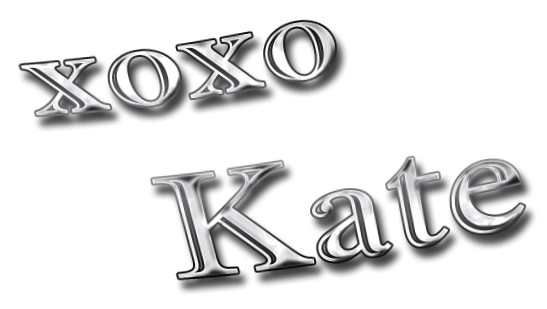 (*Disclaimer: The links of the products are affiliate links which means that when you buy something through them I earn a little commission, which keeps this blog running. That, of course, doesn't increase the price of the product.)