All these years of being into fashion, I have gathered a decent amount of items with prints in my wardrobe, for which I rarely opted for. However that changed, because in the last few months, an obsession for prints was born and I found myself grabbing them more often day by day. There are literally a million different designs and prints to choose from, but in this post, I will be mentioning the classic style clothing with prints everyone needs in their closets.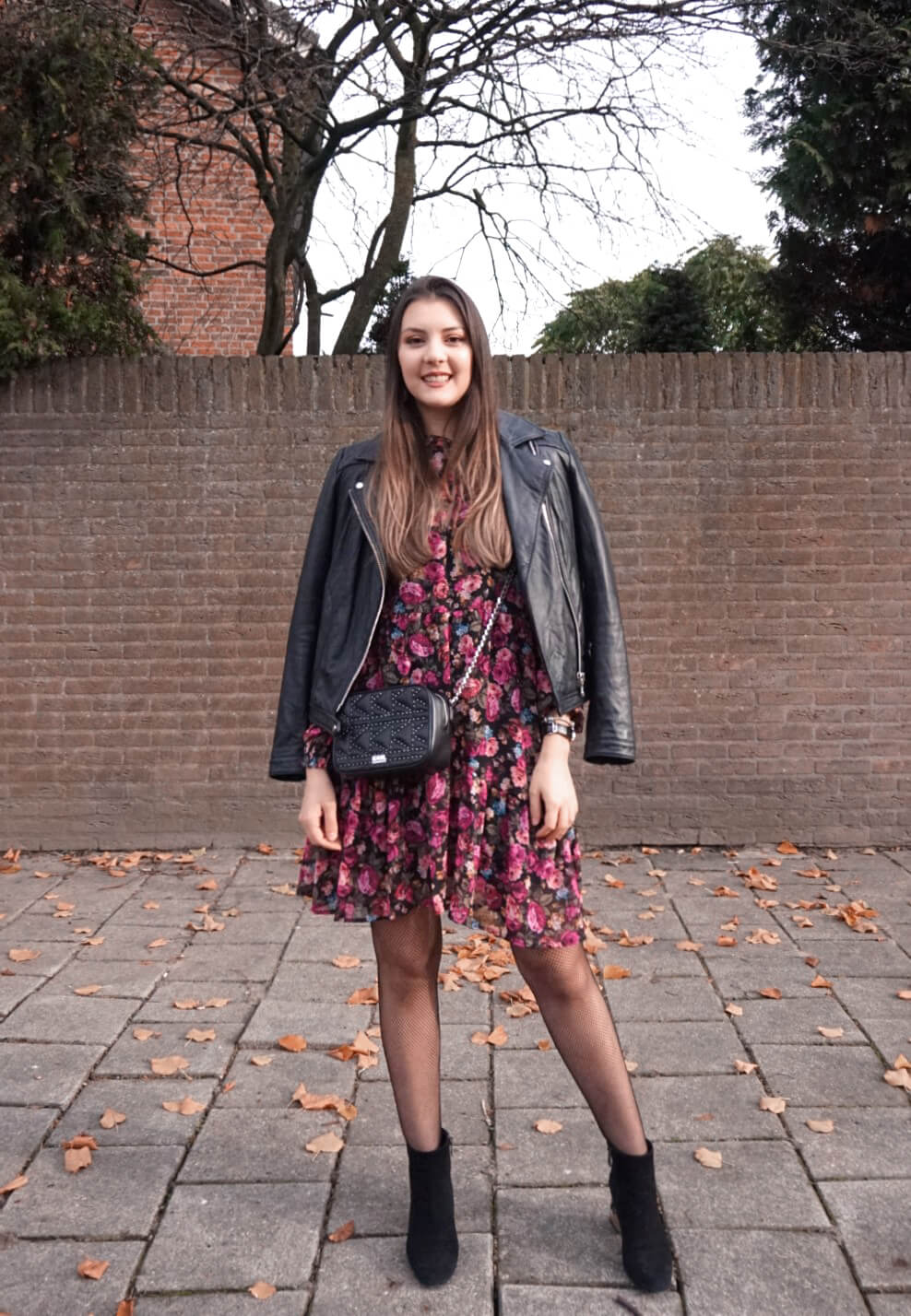 Must-Have Classic Style Clothing With Prints
In order for a printed garment to make the cut for this list, I set 3 main criteria, which are:
Their versatility
Their timelessness
The frequency I grabbed and wore it out
I am almost certain that you already own some of these and you wear often, but if you are not I am here to remind you why you should. And for those that don't own any of these, welcome to the world of prints! I am pretty sure that if you give them a chance you will not be able to stop wearing them!
But, enough with the talking! Let's begin!
Floral Dresses
Don't tell me you didn't see this coming. Not only from the featured image of this post, but it probably popped into your mind when you saw the title. What could possibly be the most obvious essential with prints? A floral dress of course. I bet that 90% of you that are currently reading this post, have at least one floral dress in your closets (if not more). A floral dress is a very classic essential that can be worn from day to night, all year round.  You can find it in many different styles, patterns, colors, and prices, so there is no way you can't find a version you like. I love wearing mini and midi dresses with boots and snugly coats during the colder months and for spring and summer, I usually opt for airy, maxi floral dresses that I can pair with sandals.
I am currently obsessed with this style because it is the definition of the perfect floral dress. I can wear it during winter with a simple top underneath, but it will also be very cute in spring and summer. I can already picture myself wearing it all the time. I think I found this year's Christmas present to myself! 😛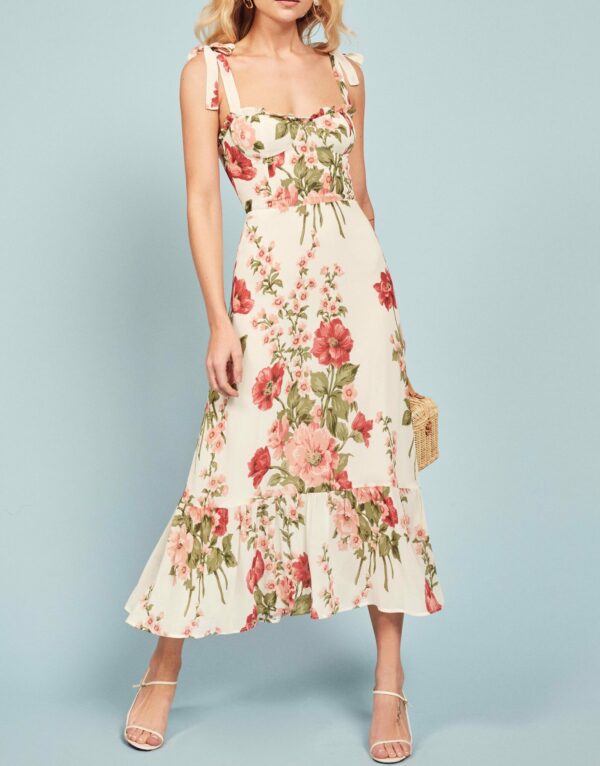 Animal Print Pumps
A pair of animal print pumps will give a sprinkle of glamour and personality to any outfit. They are not the easiest to style, but when worn with simple outfits, like a pair of jeans and a top, or a fitted black dress, they take them to the next level. When the combination of them is done carefully, nothing will be able to beat your look. Also, they are a staple pair that you will always have in your wardrobe because fashion moves in circles and animal prints come and go all the time.
I personally prefer pumps with the leopard print of all the other animal prints (ex. snake print), because they are the most classic style. In fact, I own a pair that my aunt kindly passed on to me, which she bought for herself more than 10 years ago. It is very similar to this one from Schutz and that proves how timeless this shape and style is. I love that they can be worn with formal dresses, but also denim and tees.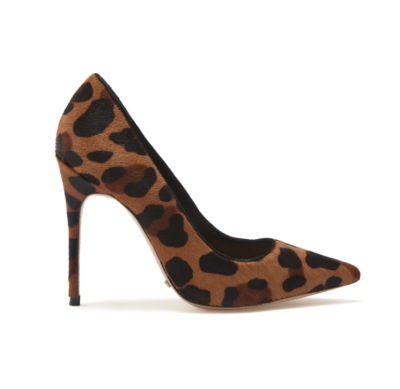 Sailor's Style Striped Top (marinière)
I could dedicate a whole post about the history of this shirt, but for the purposes of this list, I will keep it brief. The Breton navy-striped top, inspired by the French sailors, was worn by Coco Chanel, Audrey Hepburn, Brigitte Bardot, and Pablo Picasso, so there is nothing more I need to say in order to justify its timelessness. You will probably not find any french person's wardrobe missing this classic style clothing piece. It is a garment easy to throw on and create an effortlessly city chic look. You can also pair it with palazzo trousers for "I am about to travel with my yacht in the French Riviera" vibes. Do I need to say more about why you need to have one too?
I love this specific style with thin navy stripes because it is elegant and can be worn all year round. Yes, you can take it with you on your vacation for the chilly summer nights too. I usually like to wear mine with denim and white sneakers for a casual, yet chic appearance.
Plaid Coat
Plaid is a pattern that has been around for decades and usually is part of the fall and winter essential outerwear. If you are someone that prefers to wear solid colored clothes, a plaid coat will add that splash of color and funkiness that is missing. Eye-catching, versatile, yet not over the top and classy. It is easy to throw on and will make your outfit ten times cooler. Outerwear are the basic garments and what people see during winter, so having a stylish one thrown on top, without putting any particular effort, is the best option.
I am seriously considering purchasing this one because I really like the pattern and the colors of it. Check out how beautiful it looks with a total black outfit. I'd love to see it paired with my faux leather mini skirt and black boots.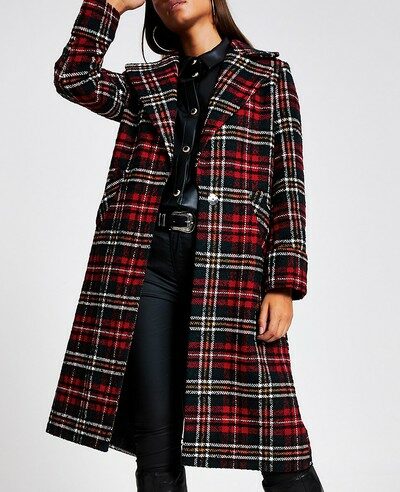 Silk Scarf
I used to think that silk scarfs are for more mature ladies, however, when my mother gave me a Moschino Scarf of hers I got obsessed. I wore it so much the summer that passed, so I can't help but include it in this list. I believe that a lightweight scarf with beautiful patterns will be a great addition to anyone's wardrobe. Wear a simple white tee with denim and tie it around your neck or your hair. Just a small detail like this will elevate your look instantly. *Tip: You can also tie it around a bag to change the look of it, or even around your arm.
I like the colors of this specific scarf because it can give some life, even to the most boring outfit. I would most likely tie it around my ponytail to give a polished look to my hair as well.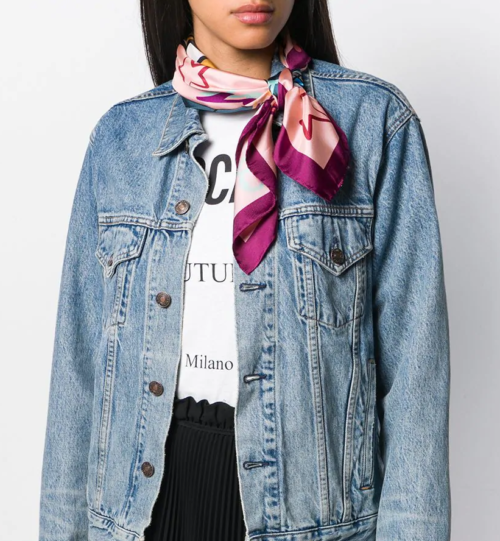 Pinstripe Trousers
A pair of pinstripe tailored trousers is a classic style clothing piece, especially if you are working in an office. They are very versatile and easy to wear. They will make your life easier, and when you are late for the office, you can just combine them with a crisp shirt underneath and a pair of pumps. That is all it takes to make your self presentable even if you didn't hear the alarm clock on time!
I have fallen in love with this pair from People Tree, because I think that it can be worn on casual occasions as well, even with a simple tee and a denim jacket on top. Plus they are from one of my favorite sustainable brands, and when there is a chance to purchase something from them, I grab it!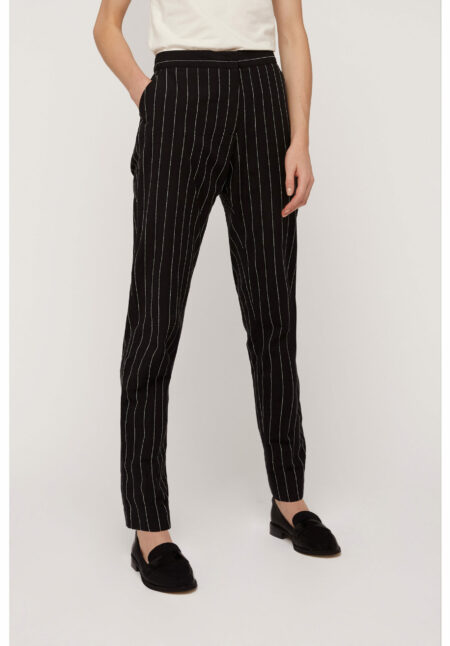 Skirt with Pattern
If you take a quick look at the posts of this blog, you will see that I have assembled many outfits with skirts that have prints on them. I find them an easy garment to throw on and have a put together and girly look. I love to wear my skirts to formal occasions and everyday life errands because they make my life easier on the days I feel I have nothing to wear.
This skirt from Reformation caught my eye, because of the sexy slit. I can imagine it paired with a chunky knit and over the knee boots. Can it get better than that?
These are my top classic style clothing essentials with prints with which I couldn't do without. If you have a love for printed items, but you are feeling a bit reluctant to wear them I have a full guide to make styling them easier.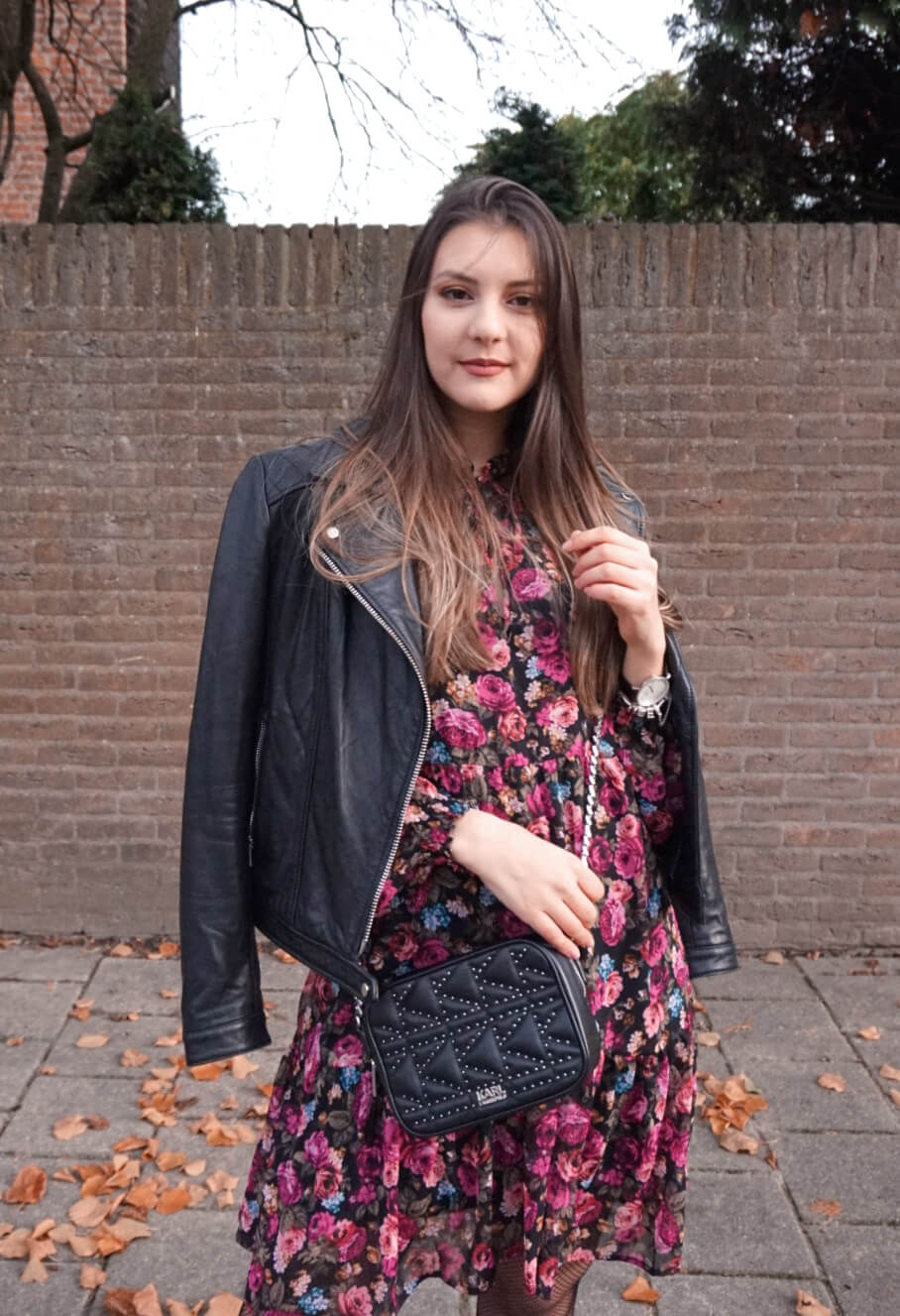 Question of the day: Which is your favorite item with prints, you can't imagine leaving without? Make sure to tell me in the comments section below.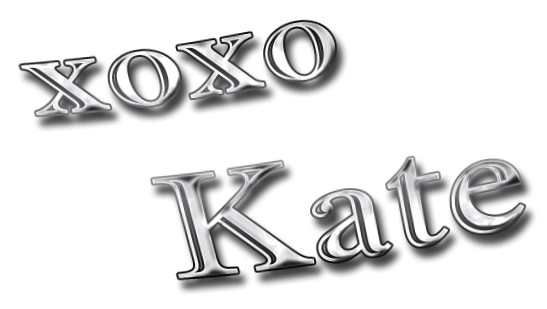 (*Disclaimer: The links of the products are affiliate links which means that when you buy something through them I earn a little commission, which keeps this blog running. That, of course, doesn't affect the price of the product.)