Finding a brand that is actually sustainable and cares for the environment and the people can be a hard task. And I can tell you that because I've been on the hunt for sustainable clothing brands for quite some time now. However, after a lot of research (that is still going), I managed to make a list with the best sustainable clothing brands that in my opinion are worth checking out. Of course, as my research moves on I will introduce to you more brands that are worth investing in. Shall we?
Why finding brands that are truly sustainable isn't easy.
When I started being interested in a more sustainable approach to fashion, I quickly realized that finding clothing brands that are caring towards the environment and the people wasn't as easy as I expected. That happens for many reasons, but the maοιn ones, in my opinion, are 3:
Many fashion brands use the words "eco-friendly" and "sustainability" for marketing purposes without this actually reflecting on their practices. This is called greenwashing and if you are interested in knowing more, I can dedicate another post on it.
Some brands are partially conscious or are now starting their journey following these practices, so even if they claim to be they haven't fully reached that point yet.
Real sustainable brands are not as popular as fast fashion brands because of the limited budget for advertising and marketing, as well as the higher prices to their products.
With these being said, finding brands that are actually sustainable wasn't an easy task, contrary to what I thought.
My research was done in 4 steps.
First I tried to collect all the brand names that are considered or claim to be sustainable. To my surprise, I found a fairly big number of them.
Then, I checked each brand individually and conducted research in the about us page and other sources to check whether they provide enough proof of their practices, what are their beliefs, etc.
After excluding a big number of them, because of insufficient information or not enough proof of sustainable acts, I had the ones that actually follow practices that are not harming the environment or the people involved.
So, the final step was to gather the ones that align with my style and I would actually invest in. Luckily there were many of them remaining and in this post, I'm sharing the ones I will be purchasing from in the near future.
Best Sustainable Clothing Brands
One thing sustainable brands have in common is the higher price tags than the ones that we are used to paying when purchasing from fast fashion brands. However, this can be justified by the good quality and the durability of the clothes, the higher stuff salaries, the funds for better quality dyes and the designing process. By investing in a consciously made item you are partaking on ethical fashion practices, which are much needed right now.
Reformation
Based: US
Price: Middle Ranged to Expensive
Ethics: Use of eco-friendly materials, stuff majority are women or people of underrepresented communities
Reformation is a brand I've been eyeing for many months now before I even knew that it follows sustainable practices. I really like their feminine and shape-hugging designs. It features a petite line and extended sizes to accommodate women of all heights, shapes, and sizes. Inclusivity is something I appreciate in brands, because they show respect for the consumer as well. Their price range varies, but I would call it middle ranged with some more expensive price tags especially in the dresses section (which is also my favorite). I will definitely treat myself to a flowy dress for the spring-summer season that will come.
People Tree
Based: UK
Price: Affordable to Middle Range
Ethics: Use of eco-friendly materials, fewer chemicals, and wastewater, living wages for their employees, no harm to animals.
People Tree is one of the brands with great environment ratings. They aim to keep the highest environmental and ethical standards for the journey of every product. Their designs are fun, playful and versatile. Compared to other ethical brands, this one is more on the affordable side, thus far more people can access it. I personally love their knitwear and I'm also a fan of some of their dress and jumpsuit designs. Make sure to take a look at their website. I'm sure there is something for every different taste.
Girlfriend Collective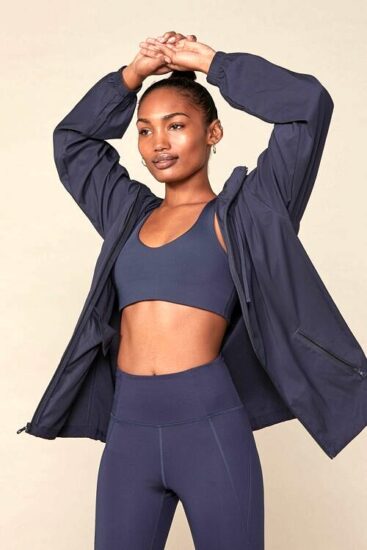 Based: US
Price: Affordable
Ethics: Use of recycled materials, transparency, caring for the people that make their clothes.
This is the brand that will cover your exercise wear needs. Girlfriend collective specializes in activewear that are mostly made out of recycled plastic bottles or fishing nets. Their certified factory is in Vietnam and it provides fair working ours, safe conditions and pays living wages. Since I practically live in activewear, when I don't have stuff outside the house, I will definitely give this brand a try. It is so nice to know that I can swap my fast fashion gym leggings for an ethical option!
DL1961
Based: US
Price: Middle Ranged to Expensive
Ethics: Use of biodegradable and ethically sourced materials, partially use of renewable energy and reduced water wastage.
Dl1961 is your destination for denim that are caring towards the environment. They use environment-friendly textiles, that need less water and are also biodegradable. There are many different styles, colors, and cuts to choose from, so your perfect pair is just waiting for you to discover it. They are a bit costly compared to other denim companies, however, I personally love to buy good quality denim that will last me for years. I think this is a brand worth investing in and I will definitely give it a try!
Stella McCartney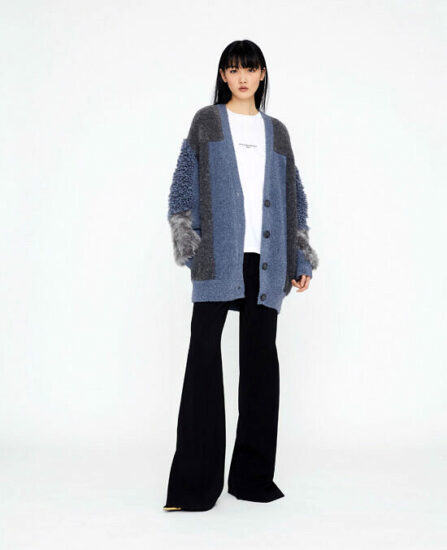 Based: UK
Price: Luxury
Ethics: Use of eco-friendly and recycled materials, reduction of waste across the entire supply chain, living wages for the employees, respect for the animals.
Stella McCartney has set some high environmental standards among the luxury fashion industry. She uses recycled and friendly to the environment and the animals textiles. Their aim is to reduce the overall waste in the production line, from start to finish. It is a luxury brand with sharp and clean lines and a subtle sense of femininity. I'm really hoping that in the future I will be able to invest in some of this brand's pieces because I've been eyeing them for a really long time.
These are the best sustainable clothing brands that I currently like and would gladly support. I will update you every time I discover more conscious fashion brands worth investing in, so stay tuned!
I believe that it is our duty to be more responsible consumers and expect more from the retailers we buy our clothes from. After all, it is our demand that will make retailers and this industry change for the better.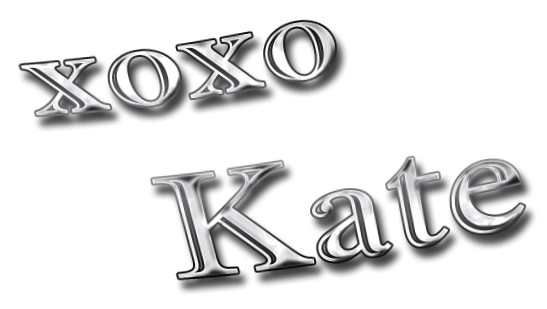 (*Disclaimer: The links of the products are affiliate links which means that when you buy something through them I earn a little commission, which keeps this blog running. That, of course, doesn't increase the price of the product.)