Prints! I have a love-hate relationship with them, especially during the cold season. I love them when I see them on garments, but when I try them on or trying to style them I always end up not looking as I expected. So I usually end up buying the safe monochromatic option that I know I will manage to style in a way I like. However lately I added some new printed items in my closet in order to experiment more and add a touch funkiness and uniqueness to my looks. I really loved the outcome, so I wanted to share my newly discovered tips on how to dress in prints. I think you will love them too!
How To Dress In Prints
Styling prints is not the easiest thing to do. In fact, I think it is a bit harder than color blocking. In order to properly dress in printed garments, you need to master the color blocking rules first because they will come in handy when choosing which prints you will incorporate in each look.
When dressing in prints there is a fine line between stylish and weird looking, so you need to be careful and experiment a lot. I used to avoid them since I wasn't sure that I could pull them off properly. However, when I decided to add them in my looks I started to like the outcome a lot. This why I wanted to share this guide on how to dress in prints: To make your life easier and urge you to be more daring and creative when it comes to your styling game. Don't be afraid to try new things!
Let's start with the easy and fail-proof ways of incorporating prints into your outfits.
Prints with Neutrals
Styling prints with neutrals is one of the easiest ways to slowly start incorporating patterned garments into your outfit. Having a look that consists of black, white, beige or gray is a very easy and safe way to add something printed. A floral top, a polka dot shirt, or a chequered pair of pants will add a uniqueness to an otherwise basic look (don't take it the wrong way though, I have nothing against basic). This should be your first step to adding something printed in your looks. There is not much space for failure and the outcome will encourage you to be more daring later.
Monochromatic Look with Prints
Another easy and failproof way to add something patterned into an outfit. Just go for a monochromatic look, with the total black being the easiest option, and add a garment with a graphic design of your liking. Again, not a lot of room for failure, so a great way to get started and not be intimidated by them.
Printed Accessories
The same applies to the accessories that have designs on them. A universal rule for the accessories is that they add a little splash of something extra to outfits. Without them, the outfits would look boring and unfinished and the right kind of them can elevate a look, whereas a wrong choice can destroy it. By indulging in a patterned accessory, whether this is an animal printed belt, a scarf or a carefully chosen patterned bag, you add a subtle dose of prints into simple looks.
Same garment with different patterns
This type of garment does the job for you. In a shirt with different designs on the sleeves or in a patchwork dress, the designer already did the print pairing himself, so you don't need to worry. You just throw it on and you are good to go.
Of course, there are more creative ways to put together a unique outfit, but require more trial and error before you are satisfied with the results. Grab a color wheel and let the fun begin!
Print on print
You need to feel very comfortable with patterned garments and have already incorporated them into your everyday closet because, in the beginning, it might seem a little too much. Pairing prints can be a little tricky and you need to be daring and have the confidence to rock your clothing choices. The combos are endless and if done right can give beautiful and unique results. All you have to do is practice!
*One tip to remember for a successful pairing is to match the colors. As long as there is the same family color in all the different patterns they will look good together and you have nothing to worry about.
Same prints with reversed colors.
An easy way to mix prints is by wearing the same printed design in two or more clothing pieces, but one of them has the reversed colors of the other, whether it is polka dot, stripes, floral or abstract. This way you are making sure that your whole outfit will look good and the matching will be successful.
Same colors, different patterns.
Sticking to the same color palette will ensure a harmonic pairing no matter how many different designs your look has. Of course, two would be enough, but if you follow this rule you can add more depending on the pattern, the size of the designs, etc. If it looks good and makes you feel nice, go for it!
A striped suit, for example, could make the perfect office attire. Depending on the occasion you can play with different colors, prints, and fabrics.
Same prints with one of them sheer or less saturated.
An example is wearing the same print in your top and bottom garment, but your top could be sheer or a little desaturated compared to the bottom.
Same pattern design but one smaller and one bigger
This one is probably hard to explain, but if for example, you wear something striped, pair it with another striped garment, but with thinner or thicker stripes. You can easily do the same with polka dots and floral, pairing them with smaller or bigger dots and flowers respectively.
Before this post is over I also want to mention my top 5 must-have printed items. These are the basics of the basics and no woman's wardrobe should miss them. If you want to know more I will make a full, detailed guide on must-have printed items. Here I list the ones I personally consider the absolute must-haves.
top 5 must-have printed items
1. Leopard Pointed Pumps: You can dress them up and down without the need to put much effort. They look great even paired with denim pants and a white tee.
2. A Silk Scarf: Gives a classy twist to the simplest outfits. If you don't feel like wearing it around your neck, you can tie it around your bag's handle or in your hair.
3. Sailor style striped top: Coco Chanel loved it for a reason, but I will let you discover it yourself. Pair it with white or blue palazzo trousers and get ready to give off "I am about to conquer the sea" vibes.
4. Floral Dress: Pretty self-explanatory. It is a spring and summer essential and all you have to do is to just throw it on.
5. Pinstripe Pants: Easy to style when you are late for the office. Wear a shirt underneath, a pair of pumps and that is all it takes to make your self presentable even if you didn't hear the alarm clock on time.
This is it for today. You now have all the rules and necessary guidance on how to dress in prints in just one place. What is left is to start having fun!
If you want to know when a new post is up, make sure to follow my Facebook page!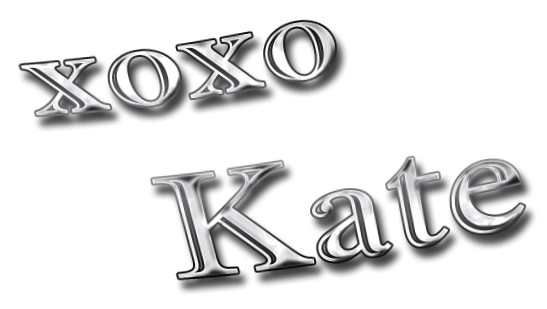 (*Disclaimer: The links of the products are affiliate links which means that when you buy something through them I earn a little commission, which keeps this blog running. That, of course, doesn't affect the price of the product.)