When sales come up I find them the perfect opportunity to shop stuff at a reduced price and save a decent amount of money. I am from the people that do most of their shopping during the sale season, so I am always checking if the items I like have any markdowns. Some of them finally have, so today I will be sharing with you what is on my wishlist and what I will be purchasing from the sales section online!
What Is On My Wishlist From The Sale Sections
Usually, when I visit the sales sections online, I look for items that their original price is high so that when there is a discount I score a better overall deal. So I am buying better quality stuff at more affordable prices. I also manage to score some nice off-season deals as well, so if you see some for summer and spring don't start to wonder. 😛
Outerwear
I have been eyeing Helly Hansen Jackets for almost a year now, so I think it is about time that I make this purchase. It is the perfect winter jacket for sporty activities in the winter, so it will definitely come in handy and I will wear it a lot. I love skiing and sailing, and it is appropriate for both of these activities. I'm also certain that will last me for years, so what more can I ask for? My sister purchased hers for almost 300€, so being able to score it with a 50% off discount sounds ideal!
Original Price: 267,99€
Discounted Price: 156,99€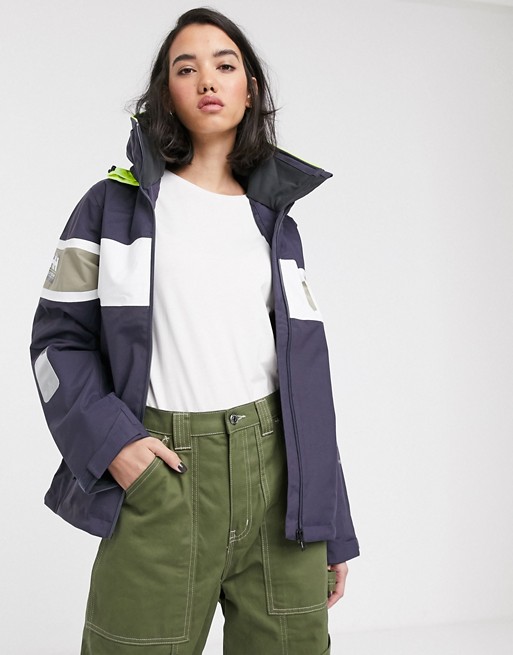 A grey-colored structured coat is an absolute winter essential along with a camel one. I don't own a coat of this color yet, so being able to find one with such a great discount is a huge plus. This one is of a classic line, so I know that it will last for a lifetime and I will be able to wear it from day to night in a million different ways.
Original Price: 373,99€
Discounted Price: 165,99€
Homewear
I know that Ugg glitter slippers are probably not a necessity. However, since I am sharing what is on my wishlist, I think I should be honest with you and include them in this post. After all, a great pair of slippers to keep you warm in the wintertime and make you feel a little extra even when you are in your Pj's doesn't sound like a bad idea, does it? This is what I thought too. I think I should l be taking the chance to grab them at a discounted price. I am pretty sure that they will last for a long time, so the cost per wear will not be very high in the end.
Original Price: 161,99€
Discounted Price: 113,99€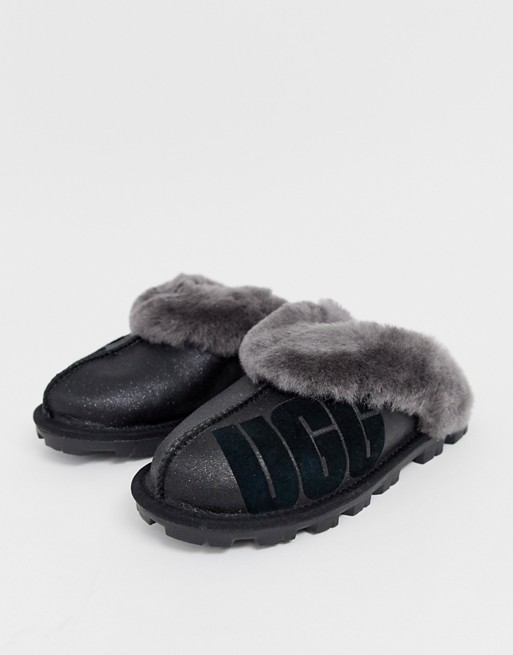 People Tree Lounge Outfit
I love having soft and cozy loungewear to move around the house during the cold months. This set from People Tree seemed to be a good deal because you save in total 60€ while supporting a sustainable brand. You know you are buying something of a great quality that will last for long, so being able to save some money makes it worth it even more.
Original Price: 184€
Discounted Price: 123,58€
Knitwear
Knitwear during fall and winter season are my go-to tops and I feel a girl can never have enough. They are easy to throw own, cozy, stylish and keep your body warm. I like to have a variety of them to choose from and make different combinations. I personally have a love for chunky knits from Tommy Hilfiger, but I feel that they can be a bit overpriced, so scoring this with a little discount is much better than buying at the original price.
Original Price: 267,99€
Discounted Price: 193,99€
Shoes
I love having pairs of cute high heeled sandals, and this one caught my eye before it was even on sale. It is a versatile design from which I would get a lot of wear during the holiday season that is approaching. Being able to score it for a 40% off, makes it a very tempting deal.
Original Price: 220€
Discounted Price: 135€
Bottoms
People Tree Paperback Trousers
When sales are up, when something I like is on a great discount, even if it is not appropriate for the current season, I seriously consider purchasing it because I know it will be of some use in the future. This is the exact situation with this pair of trousers. They are a classic style, so I know that they will be perfect when spring comes, and I am pretty sure that I will see similar designs and colors in new collections as well. They are on a great deal, so I don't see any reason why I shouldn't make the investment.
Original Price: 119€
Discounted Price: 63€
Bags
I love nude colored bags because I think they are appropriate for all year round. Yes, fall and winter too. They are versatile and easy to pair with many different colors and styles. This Rebecca Minkoff bag is the perfect everyday size in my opinion. It can fit in an iPad or a small laptop and you can carry it anywhere. With a 60% off it is definitely a worthy investment.
Original Price: 333,42€
Discounted Price: 152,34€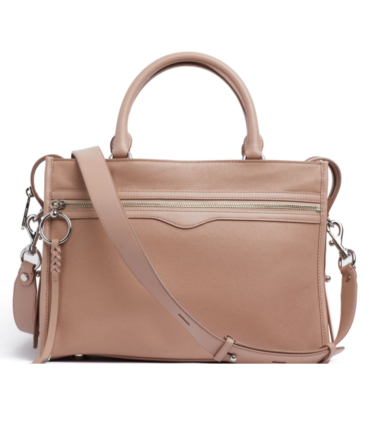 Sunglasses
Marc Jacobs Tortoise Sunglasses
Sunglasses can never be enough and are an accessory I love to wear all year round, so whenever there is a chance to score a designer pair at a reduced price I take it. This pair is classic, yet the metallic details make it fashionable and trendy. I love the tortoise shell details in gray, because they make it easier to pull off with any outfit, no matter if it is casual or formal.
Original Price: 294,99€
Discounted Price: 174,99€
Now that you know what is on my wishlist from the sales section, it is time that I ask you the same. Also, would you purchase any of these items? Make sure to tell me in the comments section below.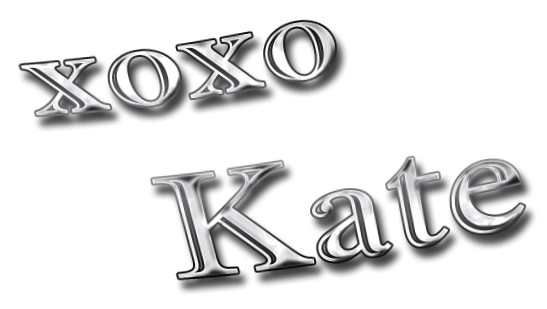 (*Disclaimer: The links of the products are affiliate links which means that when you buy something through them I earn a little commission, which keeps this blog running. That, of course, doesn't affect the price of the product.)