If you are in the hunt for the perfect winter coat and you feel lost in the endless options, then you are in the right place. Many of us buy fast fashion and follow the current trends, but most likely the majority of them will be outdated in zero time. So, let's assume that you want to spend your money on something that you'll love for more than a few years. Then you definitely need to invest in a classic coat. This is nothing other than a camel coat. Want to know more reasons why you need to buy the camel coat this winter? Keep reading!
Why you need to buy the camel coat right now
I'm not in denial of fast fashion and I very often succumb to it, however investing in wardrobe staples hasn't proved me wrong so far, that's why I still believe that they should have a priority in your wishlist over fast fashion items.
A camel coat is definitely one of them. If you don't already own one and you are in the hunt for a winter coat, I suggest you consider it as your first option. It has been a popular wardrobe staple for a really long time and has never viewed as outdated or unfashionable. And there are some pretty obvious reasons for that.
It is timeless
As previously mentioned it is a timeless piece that most likely will never be considered outdated in the years to come. Pairing it with trendy pieces will only take it one step further making it fabulous, yet still classic and chic.
Versatile
It's a wardrobe staple that can be both dressy and casual. You can dress it down for everyday occasions by just wearing jeans, sneakers and a tee, but you can also wear it in formal events with dressier clothes. It's up to you and no matter which outfit you go for you'll look like you have your things together when it comes to your personal style.
Warm
Unlike other coat types that are considered fashionable to wear during winter, this one is not only stylish, but it is actually really warm and can protect you from the freezing temperatures. You don't have to sacrifice your comfort for style and vise versa. Especially if you choose one that is made out of wool and not synthetic materials.
Neutral Colored
It will work with everything you choose to wear because of its neutral color. You can pair it with bright colors or muted ones and of course, you can even go for a monochromatic look. And we all know that monochromatic looks with neutral colors make us look well dressed, put together and chic.

What to look when buying a camel coat
When buying and investing in staple pieces there are several factors to consider in order to make a successful purchase. The quality, the price, the cut are some of them. If you want these pieces to last for years, since they'll never go out of style, you need to spend some more time in order to find the one.
–The quality – It might be tempting to go for a cheaper coat of poorer quality, however, I suggest you don't succumb to this temptation. In the long run, a good quality coat is much more worthy. Prefer natural materials, like wool which are generally durable, provide good insulation and have a smaller environmental impact compared to synthetic ones. Also, don't forget to check the lining and finishes of the coat. These are also some good indicators that show the quality of a garment.
–The price– In order to find something decent, you'll be required to pay a little more. However, if you think of all the years you'll be having it in your closet, then I think you'll understand why it's worth investing in a pricier one. Beware though. Don't be deceived by a high price tag. It must meet other criteria as well in order to worth it.
–The length– Depending on your personal taste you can choose a knee-length coat or a shorter one. Definitely, go for the one you feel better and more confident when looking in the mirror.
–The fit– The same goes for the fit. I'm sure we can all agree that there's nothing worse than an uncomfortable coat that leaves no room for layering tops and sweaters underneath. Make sure to have that in mind when looking for the one.
–The cut–  When choosing a coat it's also good to take into account your body type. Try to determine where the bulk of the coat is and if that accentuates your figure or not.
–The warmth– Let's not forget about the elephant in the room. The basic thought when choosing your coat should be if it meets your needs during winter. Depending on the place you live, go for a coat that is protecting you from the low temperatures.
Below are the camel coats that made it in my Top 3 Picks:
Now that we've covered the reasons why you need to buy the camel coat (are you persuaded yet? 😛 ) we can talk a little about this super easy outfit I put together to prove that even with the most basic and simple clothes, a camel coat can make any outfit look a hundred times better in an instant. Plus due to its neutral color, it even looks good with black and grey, which is a combination that, until I tried myself, never thought that would look decent (I have a difficulty mixing warm with cold toned colors).
Wearing:
Camel Coat – Massimo Dutti
Bag – FRNC
Boots – Ugg
Grey Top – Gap
Black Turtleneck – Stradivarius
Jeans – Stradivarius
Bennie – Zara
Belt – Massimo Dutti
Watch – Daniel Wellington
I hope you understand now why you need to buy the camel coat. It's a must for this winter season and all the ones to come. 😉
Question of the day – Which is a winter staple you can't live without? Feel free to tell me in the comment section below.
See you in the next post. Till then take care!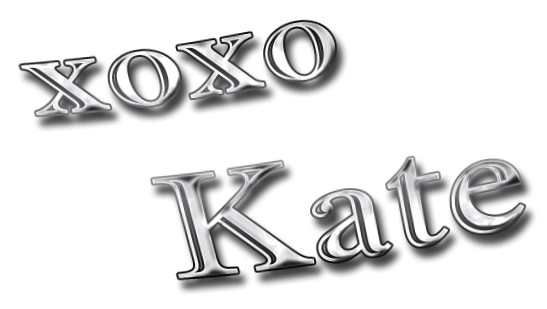 (*Disclaimer: The links of the products are affiliate links which means that when you buy something through them I earn a little commission, which keeps this blog running. That, of course, doesn't increase the price of the product.)