Fall is my favorite season when it comes to styling. It is the time you let go of the summer wardrobe that you are starting to get bored of and add back all the chunky knits, beautiful boots, and warm coats. You have a lot of options to mix, match and layer stuff. In fact, you can show off your creativity and styling skills in all of their glory. Today this post is all about the warm and cozy fall wardrobe essentials for women. I am pretty sure that you own more than one! So shall we?
Cozy Fall Wardrobe Essentials For Women
Fall is about coziness, layering and enjoying the falling leaves and earthy orangy tones all around. This is why I wanted to make a list with all of my favorite cozy stuff appropriate for this season. Without them, I feel my wardrobe would be incomplete.
CHUNKY KNIT SWEATER
This is an absolute fall/winter staple and I am pretty sure you already own some. And why wouldn't you? They are warm, cozy, easy to throw on and layer and paired with the right clothes stylish af. As the name implies, chunky knits have a lot of extra fabric that can make you look bulky if not combined with the right clothes. My advice is to keep the rest of the outfit minimal and let the sweater make a statement. Otherwise, you can pair it with skinny bottoms, so that a little bit of figure is still visible and you don't look lost in the fabric. It is also a great garment to use in order to tone down a very extra outfit (ex. throw it over a sequined dress to make it appropriate for daytime too).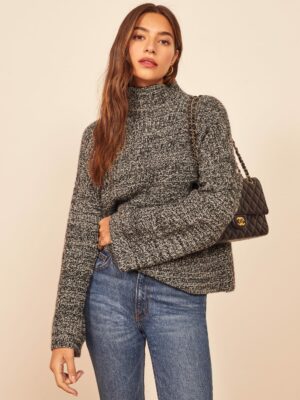 OVERSIZED HOODIE
The same goes for oversized hoodies. They are the casual version of chunky knits, so what could be comfier for an everyday fall attire? Pair them with gym tights for an "I just finished from the gym" look, make them look street style casual with distressed denim or dress them up with some leather pants and heels. You can also add a belt in the waist to give them a figure-hugging and feminine shape. If you don't own one you can always borrow from your father, boyfriend, brother etc.
BLANKET SCARF
As the name implies, blanket scarves are so big that they could be used as a blanket too. Here the rule the bigger the better applies 100%. When temperatures fall, blanket scarves are your best friend because you can throw them on and feel like home. You can create a million different looks by just tying them in a different way. I personally like to throw mine over my neck, let it hang down in front and add my coat on top with a belt to create some shape. Tip: If you are traveling, I recommend having a blanket scarf with you, because in case you feel cold you can actually use it as a blanket.
TEDDY AND FUR COATS
One of the garments that make me excited for fall. Everytime this season comes, I can't wait to take them out of the storage space. I could list a million reasons why I love teddy and fur coats, but I will only mention that they are cozy, warm and stylish. After all, these are the 3 keywords for a garment to be considered fall appropriate. You can throw it on, even when wearing sweatpants, and sneakers, and will give you a fuzzy, cute and snuggly feel. Exactly like a teddy bear would do.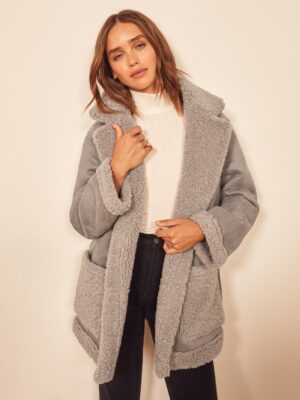 TURTLENECKS
A turtleneck is the elegant version of a simple winter top. The high neck will, of course, keep you warm, but will also elongate your neck and overall figure. It has become a staple for fall and winter and I can't see any reason why it shouldn't. It is extremely versatile, and in my opinion, easy to style in many different ways. You can wear it under, on top, or alone. Whichever way you choose to layer it,  it will look perfect and sophisticated.
BEANIES AND HATS
We have the knit, the fur and the scarf. Of course, we can not neglect our heads. Hats and beanies are part of a stylish look, but also make you feel warm and keep your body's heat during the cold months. It is a win-win situation, so I don't see a reason why to skip wearing one. I suggest you try different styles and see which one suits you the best. Even the smaller details can make a big difference. Don't be afraid to try it. It will make you look cool while feeling warm!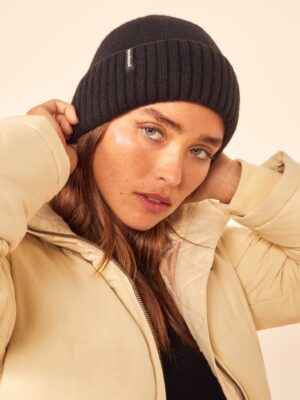 FUR BOOTS
Fur boots are one of my most worn pairs during the fall and winter seasons. Apart from the fact that they keep your feet warm, they are very cute and cozy at the same time. Their versatility is what makes me love them and styling them with tights, jeans and skirts is my favorite. Opt for a pair of a neutral color, so that you can be creative and mix and match them with many different outfits!
KNIT DRESS
Whether it is fitted, oversized, maxi or mini, a knit dress is a cozy alternative to your normal dresses. It is the perfect garment to create a dressed-up look during the fall and winter season. You can wear it on days that you want to be a little fancier, on a night out, or for a dinner. It is so versatile that you can dress it up or down depending on your mood, the occasion, and your personal taste. I like pairing my knit dresses with sneakers or over the knee boots. You can create so many different looks with just one knit dress, so you should seriously consider adding one to your fall wardrobe (if you already have one, you can always add more of course!).
This is it for today! I hope you enjoyed reading my guide on the cozy fall wardrobe essentials for women and got some inspiration for your next look!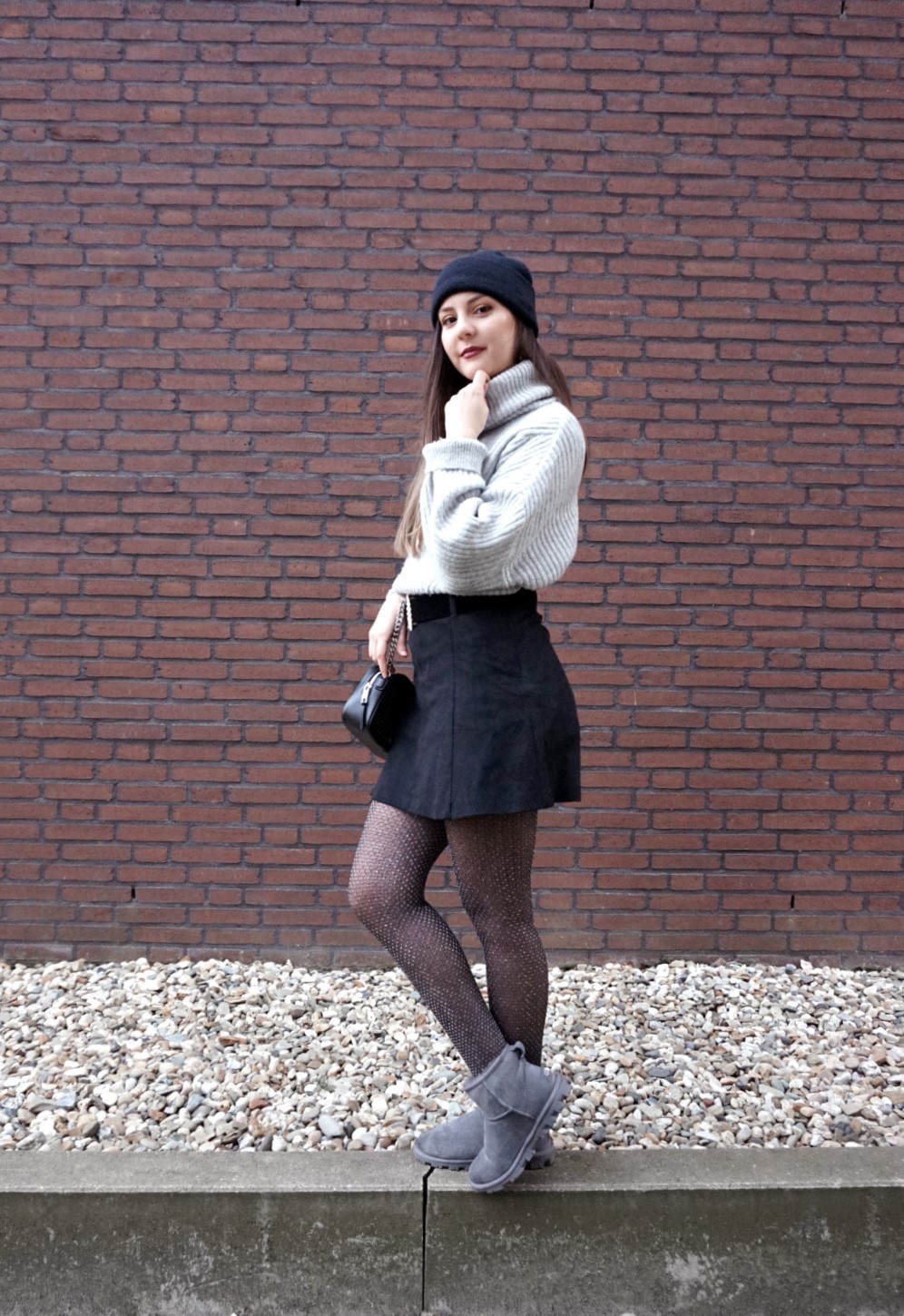 Question of the day: Which is your cozy fall essential you can't live without? Make sure to tell me in the comments section below!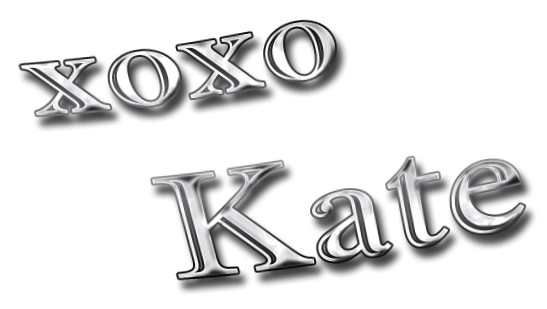 (*Disclaimer: The links of the products are affiliate links which means that when you buy something through them I earn a little commission, which keeps this blog running. That, of course, doesn't affect the price of the product.)