Do you ever open your wardrobe, which is overflowing with clothes, and still use the phrase "I have nothing to wear!"? Well, if yes, this article is dedicated to all of you that experience this! I will not deny it, I used to say this phrase all the time, so I know the struggle. I'm here to provide you with a solution, which is not other than the top 10 essential wardrobe pieces. Shall we begin?
Top 10 Essential Wardrobe Pieces
…and where you can find them.
The main reason for you feeling like you have nothing to wear, even if your closet is full of clothes, is probably because of the fact that you don't own many basic pieces to start with. Basic pieces are the clothes that are versatile, classic and usually used to start creating a look. They are actually the base of any of your outfits. They are the pieces that help your wardrobe going year after year and never go out of style. After you have enough of them you can start buying and investing in trendier pieces to create more interesting and fashion-forward looks. So combining your basic pieces with statement ones is the best way to make your style unique, but yet simple, chic and classy. Below I have gathered my top 10 essential wardrobe pieces that in my opinion work the best!
1. White t-shirt
What's more simple and basic than a tee? The outfits you can create with it are literally endless! Depending on your mood, you can either wear it with sweatpants for a comfortable sporty look or dress it up with a pencil skirt and some heels. I only covered the basics here. One important tip! Invest in high-quality white tees that will last you for years. The one I recommend is from Reformation. It is made from high quality and sustainable fabric, so it combines the best of both worlds.
2. Black Pencil Skirt
You can elevate any outfit from casual to formal, with a black pencil skirt. It is a timeless piece that doesn't seem that will go out of style any time soon. Find the style that suits you best and either pair it with a shirt and high heels or with a simple tee and sneakers and you're ready to go! My current top pick is this pretty simple, yet interesting and playful style from Reformation.
3. Shirt
It doesn't matter if it is a white or light blue, or stripped unless it is a muted and classic style. A shirt is such an essential piece for your closet. It is so easy to wear and makes you look so sophisticated. It can be great for the office, as well as a casual stroll in the evening. Depending on your mood you can either tuck it into a pair of cigarette trousers or denim with a long cardigan. There are literally so many ways to wear it! The one I have is this light blue striped color, which I have worn so many times and own it for more than 3 years. It has saved me many times when I had no inspiration, but I had to look decent. You can find a similar one in Net-A-Porter, and I personally guarantee you will not regret adding it to your collection.
4. Blue Jeans
I don't think I need to say much for the most timeless and "never will go out of fashion" piece, which is a pair of blue jeans. There are a million different colors and cuts, endless ways to style it as well as countless occasions to wear it! I suggest investing in good quality ones that will last for ages. My current favorite style is high waisted mom jeans.
5. Black Pants
…same goes for a pair of black pants! Choose a fit that suits your figure best, is close to your style and makes you feel comfortable. These are my three criteria when I buy trousers and they are more than enough to boost my confidence when I'm wearing them. Even when I just throw a simple tee on top. A pair of cigarette pants will add a classy vibe to any of your looks.
6. Black Blazer
I think it is something every woman should have in her closet. It makes any casual look put together and appropriate for both day and night. It is very important to invest in a piece that is a classic line and good quality. I've been in love with the Balmain jacket for years, but a more affordable option could be this one from Michael Kors. Of course, you can have fun with it. It doesn't always have to be a part of a suit, but you can wear it with a dress, a pair of jeans and a simple shirt, with a skirt, etc.
7. Leather/Moto Jacket
It's a layering piece like the blazer, but it gives a relaxed, edgy and rock vibe to any outfit. It is a transitional piece that you can wear mostly in fall or spring (generally on days that are cold, but not too cold). You can wear it over a dressy outfit to tone it down, or a casual one to make it look cooler. Mine is made of real leather because I thought that buying such a material would make it last more, but investing in a good quality faux leather one is also a great option. It is much cheaper, ethically made and is going to last for ages as well. You can find a million jackets out there, but one I recommend is this Levi's. If you need inspiration, you can take a look of some outfits I created using my favorite leather jacket: Outfit No1 | Outfit No2 | Outfit No3
8. Trench Coat
Well, there are many different trench coat designs you can buy nowadays. It's a piece that protects you from the rain and the wind, but at the same time is very classic, sophisticated and stylish. You can wear it with a tank top and jeans, with a casual or a formal dress, high heels or sneakers, etc. Literally with anything you can imagine and feel that is closer to your style. I'm a fan of the Burberry trench coats, but I don't have one (yet 😛 ), so I picked mine from Zara many seasons ago. A great alternative is this from Sam Edelman.
9. Black/White Tank
Tank tops are as basic and simple as the white tees, but a bit more on the feminine and sexy side. They are perfect for special occasions where the tees are too casual. You can also wear them for everyday looks and that's their advantage. They are very versatile and great, especially for summertime. I like to pair them with denim shorts, high waisted pants, and skirts. This is what I basically wear almost every single day in the summer and I can't get enough of it. Invest in some tank tops and you will not regret it!
10. LBD – Little Black Dress
How could I not include the lbd? No one can deny that the lbd (little black dress) is a very popular and timeless piece that can be styled in every possible way. It comes in many styles, cuts and fits, so you have many options to choose from. Pair it with sneakers and a flannel tied around your waist for an everyday look, or with high heels and a fancy coat for a special occasion and off you go! The one that I chose to picture is a casual one and it's so simple and versatile that I wear it almost everywhere.
Most of the top 10 essential wardrobe pieces that I pictured for you in this post are from previous seasons and that exactly proves that they never out of style! You can never go wrong with a staple. Just remember to buy good quality ones (not necessarily expensive), so that you can keep them in your closet forever!
I hope today's post could bring some peace to the chaos that happens when you open your wardrobe next time. Can't wait to hear your thoughts in the comment section below.
See you in my next post!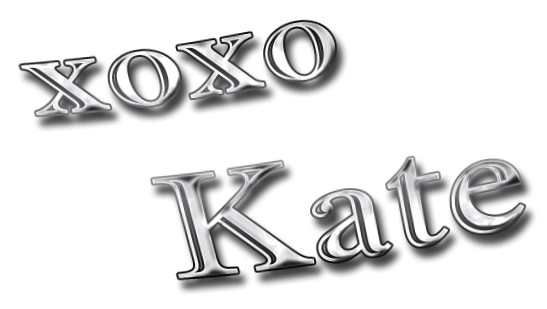 (*Disclaimer: The links of the products are affiliate links which means that when you buy something through them I earn a little commission, which keeps this blog running. That, of course, doesn't increase the price of the product.)