Hello to all the fashionistas out there! Today we are talking about a trend that started being huge on AW16 catwalks and luckily for us it still remains in fashion. Some hate it and others love it. To some seems ridiculous and not pleasingly aesthetic, but the fashion icons out there can't say no to. As you have probably realized from the title (lol) I'm talking about the faux fur sandals and shoes trend!
The good thing is that you can postpone for a little more the quest for the perfect boots since fur sandals/slippers/etc can be worn from early spring until the end of November. Apart from stylish, fur makes them a transitional piece, so its a win-win situation! Before you reject this trend as ugly or impractical, give it a shot and I'm sure you'll change your mind. From the fur slippers by Gucci and the faux fur sliders by Fenty x Puma by Rihanna, to the vintage looking Manolo Blahnik's heels or the Aquazurra Wild Russian Sandals, it is sure that there are plenty of styles to choose from. Below you will find some of the most popular pieces to get you inspired.
Gucci added a twist to their classic Princetown leather slippers and most fashionistas couldn't resist buying them. Maybe not the girliest shoe, some could probably call them ugly, but they are definitely comfortable and very trendy right now. They can assemble an effortless go-to outfit with a pair of baggy jeans. Their retailing price is 995$, but, as always, there are alternatives.
We've seen them worn with literally anything. Paired with jeans like Kendal Jenner, dresses Like Alexa Chung and even with tuxedos like Dakota Johnson.
Photo source from left to right: whowhatwear.co.uk, trendsurvivor.com, welovefur.com
There is an enormous variety of styles and colors to choose from,  just remember to buy the pair that you really love and not the one that is just trendy.
They are the classic pool/beach slides with a cute addition to them. It doesn't matter if you choose black, grey, pink or nude, they look adorable anyways! The Givenchy slides retail for about 595$. A more affordable alternative that followed this trend is the Puma X Fenty by Rihanna slides for about 90$. Of course, there are even cheaper choices. You can pair them with activewear, casual dresses, denim skirts and jeans. You don't need a lot. They speak for themselves. For a geekier vibe, you can add a pair of socks as Rihanna did below.
Photo source: Pinterest
Just take a moment to admire all these different looks!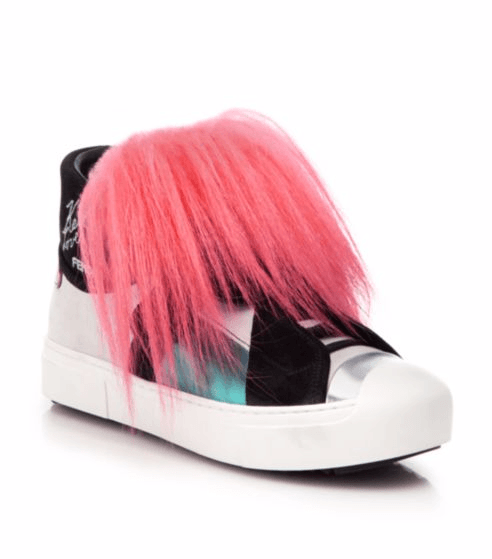 All the sneaker freaks out there embrace yourselves! You can follow this trend wearing your favorite and the most comfortable shoes that exist! Fendi jumped head first to this trend with the Karlito Goat Fur & Leather Sneakers. The neon pink fur with the color blocking details is what makes them stand out. Unfortunately, they are sold out (their cost was around 1.000$, so I guess most of us wouldn't buy them anyway 😛 ), but, no need to worry! There are more affordable choices like Joshua Sanders and Sam Edelman sneakers with the pretty pom poms on them. Wear them with cropped jeans or leggings and get ready to rock the city this fall.
Photo source from left to right: Pinterest, brightontheday.com, amixofmin.com
The choices are so many that your decision on which pair to buy can take many hours to days.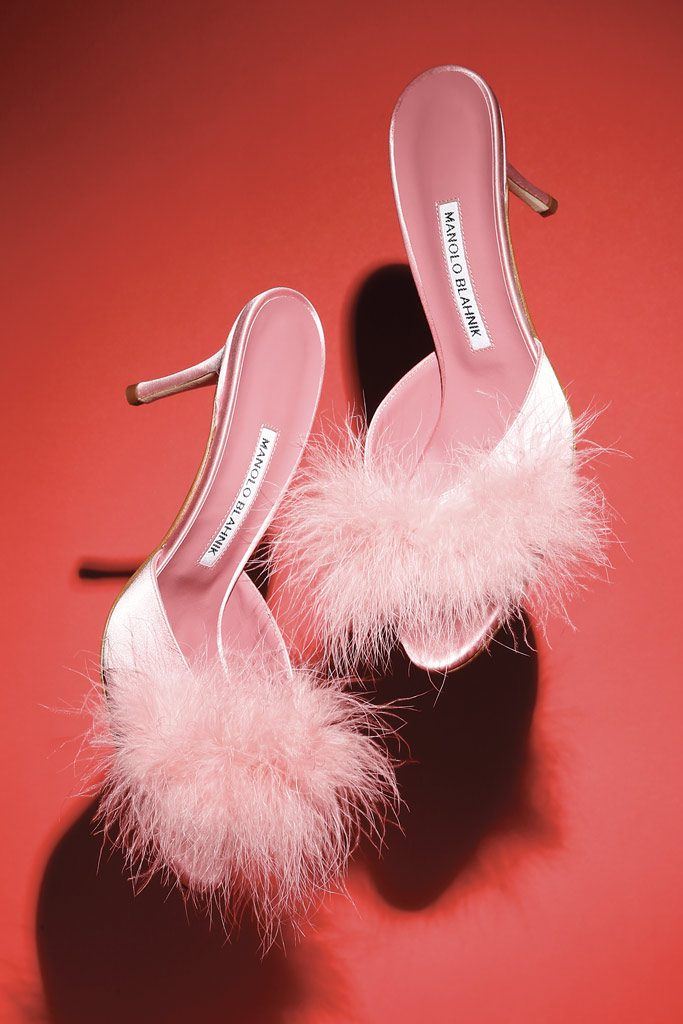 The baby pink "Lima" by Manolo Blahnik gives these 40's boudoir glamour vibes which I love a lot. Similar to them, but with a different vibe are the Aquazura Wild Russian Sandals (one of my personal favorites). As if the pretty stiletto or chunky heels weren't already enough, designers added the fur element to them and now nothing can overshadow such a pair. They are the elegant version of the shoes with fur, making your feet feel fancy. Pair them with trousers, dresses, cigarette pants, skirts and get ready to amaze the world!
Photo: George Chinsee
Photo source: fashiioncarpet.com, telegraph.co.uk, wheretoget.it
Seeing how pretty these fur heeled sandals are I couldn't resist buying a pair myself. I chose an olive green pair similar to the Aquazurra Wild Russian because I think it is very elegant, you can pair it with almost anything and, as a bonus, it highlights my summer tanned skin. So, behold for my latest shoe summer buy:
Faux Fur Sandals Summer Outfit
I'm a huge shoe nerd, so I rarely miss a chance to buy new shoes. This time I came across these faux fur sandals in an unexpected way. I was downtown waiting for a friend of mine to arrive in order to escort her to a doctor's appointment. I knew I had to wait for a while, so I decided to do some window shopping, promising myself not to buy anything. As I was looking through a shop window I saw the cutest shoes and I instantly felt that my wardrobe desperately needed them. With a little hesitation (ok that's a lie, I didn't even think about it) I got into the shop and asked to try them on. I told myself that mayyyybe, they would look horrible on my feet, so I wouldn't have to break my promise. But, I loved the shoes the minute I put them on and -as you already know- I bought them without a second thought. I felt a little guilty for breaking my promise because that's what I do all the time when it comes to shopping, but next time I will show more restraint (huuuuuge lie, but you already know that 😛 ).
So, that's how I stumbled upon these beauties and I don't regret buying them. How could I, after seeing how they can elevate any outfit from pretty to fancy? I know you wouldn't be able to resist either. So after my little story of how I got these shoes (hope you didn't get bored and still reading), I present to you a casual way to wear the faux fur heeled sandals.
Since this is a pair of shoes that tells a story itself, I wanted to keep the rest of the outfit clean and minimalistic. As the base of this assemble I chose a white crop top and white ripped jeans. I added some rose gold elements to give it more life, like the small fringed leather backpack, my watch, and some hoop earrings. Last but not least, a pair of sunnies to finish the whole look. So, what do you think?
The look
Top: Zara
Jeans: Stradivarius
Bag: FRNC
Sunnies: Ojo Sunglasses
Watch: Loisir
What do you think of the furry shoe trend? Will you be indulging in it? Do you already own or would you like to own some pairs?
Lots of kisses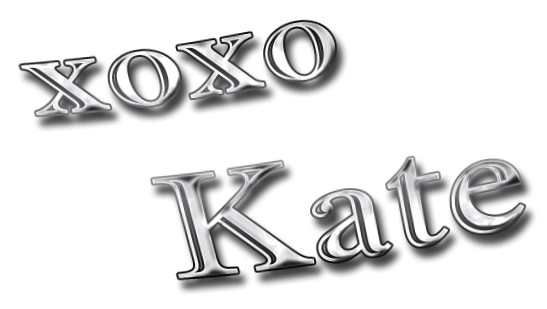 (*Disclaimer: The links of the products are affiliate links which means that when you buy something through them I earn a little commission, which keeps this blog running. That, of course, doesn't increase the price of the product.)