Spring is supposed to be a transitional and happy season. Unfortunately, with the latest COVID-19 situation, we haven't had the chance to make the most out of it. The silver lining is that everyday life has slowed down and we get to spend a lot of time inside our houses. This is a great opportunity to do our spring cleaning, among other stuff! I personally really like to begin by cleaning and tidying my closet. I like preparing it in a way I can admire all the fresh clothes that will come in for the warm months. Ready to learn my secrets on how to spring clean your closet? If your answer was yes, then keep reading!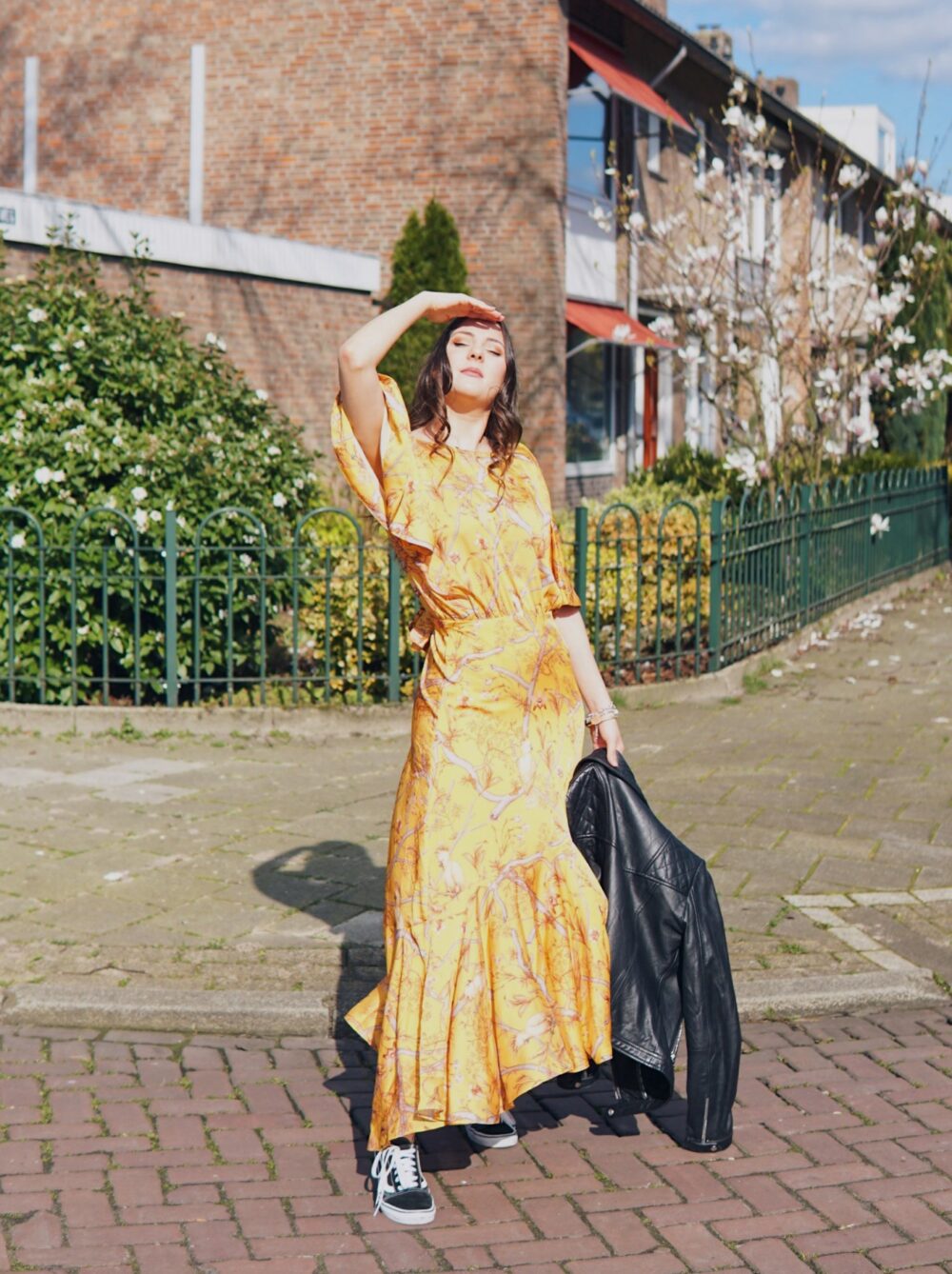 How to spring clean your closet
Since you probably have a lot of free time you can start with a huge clear out. I have this topic covered in another post of mine, so you can take a look there as well. Enough talking, time to get to work!
♡ Remove the heavy fabrics
This step is necessary (and a bit obvious :P). You need to remove all the heavy fabrics that are not going to be worn for a while. You can, of course, keep your favorite cardigan and trenchcoat for a chilly spring or summer night, but you're definitely not gonna need your faux fur jackets or your wool scarves anymore. Time to throw them into the washing machine or take them to the cleaner and pack them away.
♡ Get inspired by the current trends
Choose from the clothes that you already have, which ones you think you are still going to wear during spring, as well as those that match the fashion trends that you want to follow. You don't want to spend money on something you already own and find that out when you unpack them for fall again.
There are various things you can do with the remaining. The first thing I like to do is to give some of the clothes that I don't feel like wearing this season (or I'm simply bored of) to my sister and she does the same. We keep the ones we would wear and pack or give away the rest. This way, you can have a new wardrobe with zero cost! Sustainable and clever, ha?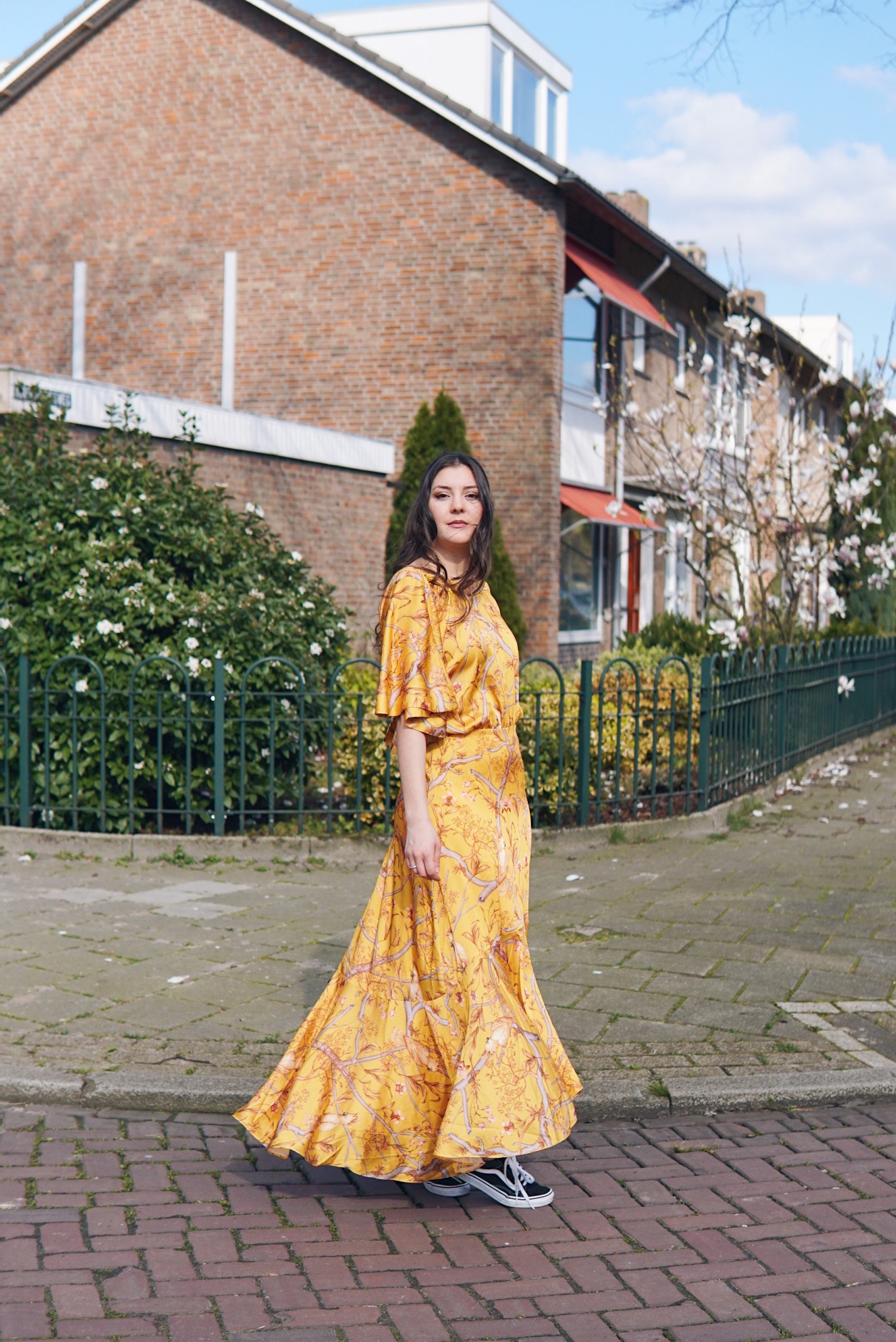 ♡ Sell + Giveaway
You can sell or better donate the garments you haven't worn for a really long time to people that need them more than you. This way you will make some extra cash or give something useful to someone that needs it (in the giveaway case). Plus your wardrobe will have more space than before and you'll be able to see most of the clothes you own. You don't want to discover the prettiest summer dress you had forgotten you even had, hanging in the back of the closet at the end of the summer season. It would be a pitty and I know it first hand because it has happened to me quite a few times in the past. You don't want to have the same experience because trust me you're not gonna like it.
♡ Step out of your comfort zone
This season be daring and try different styles, trends, and colors from the ones you feel safe wearing. These are usually, the pieces that you pass by and never give a second look when you go shopping, but you may be surprised at what might fit you. Lately, I'm all about trying stuff that is outside of my comfort zone and so far I love it! Try it out and you won't be disappointed. After all, spring is for new beginnings and great to evolve and experiment with your style a little (or a lot 😉 ).
♡ Don't forget your basics
Restock, or in case you haven't already, add some basics in your closet. White and grey tees, neutral-colored tank tops, white jeans, etc. They will be so useful when you plan your outfits. They are practically the base of any outfit from which you can start building and adding the more interesting pieces. One thing I also like to do in spring is to buy some new pretty underwear. Let's not forget that spring and summer are the seasons of sheer fabrics and tiny clothing pieces and you don't want to not be able to wear your new sheer shirt because you have a loose bra.
♡ Accessories
We could end the post here, but can you imagine a completed closet without any accessories? I didn't think so either. Pack into boxes all of your boots (I'm gonna miss you high thigh boots) and bring back all of the shoes you couldn't wear because of the rain and the cold. Ballet flats, mules, sneakers, loafers, sandals, etc. What about your favorite bags that haven't seen the light of the sun for a while? It's time to move them in the front too!
That's it for today! I hope my tips on how to spring clean your closet will help you organize your wardrobe a little better than before and make you excited about spring, even though the situation is not the best right now.
I hope you are taking the necessary precautions and you and your loved ones are staying safe. If you have more tips on this matter or you have any topics you would like me to blog about, which would provide some entertainment in these dark times, don't hesitate to write them in the comment section below.
Stay safe and take care. ♡