Lately, I've been very conscious and worried regarding the environment and the crisis that is going through and I couldn't ignore it. That's why after a lot of research, trial and error I decided to make some little changes in my everyday life in order to be more sustainable. Replaced my regular toothbrush with a bamboo one, bought stainless steel straws and a reusable bottle, tried bar soaps instead of the liquid ones and generally aimed to reduce my everyday waste and all the plastic packaging that is literally everywhere.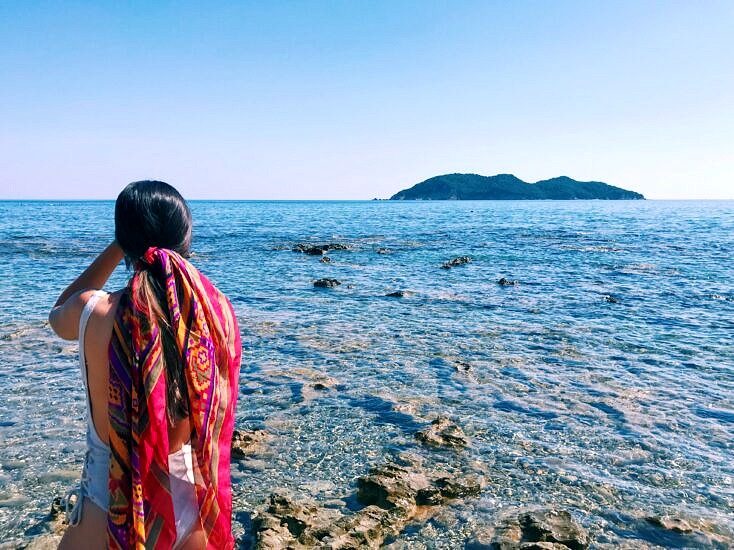 "Big deal Kate", you might say. To some of you, this change might seem very small and insignificant, but these little steps even though they might not have a huge impact are the beginning of my effort to transition to a more sustainable way of living.
So what happens with sustainability and fashion? I can't be sustainable if I ignore that section of my life, right? But on the other hand, what will I do without all of my favorite clothes? And this is where my "transition" to a more sustainable way of life started to get tricky.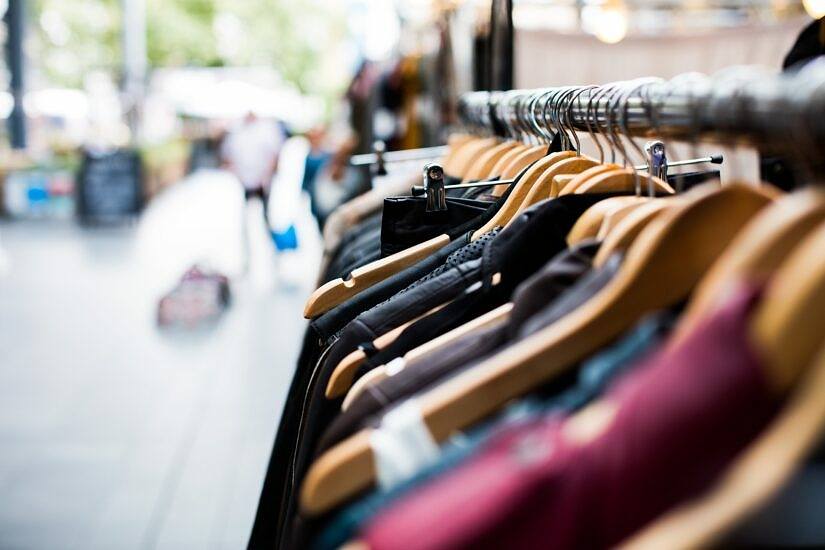 But, let's start with the basics.
What do we mean by the word "sustainability"? In general, "sustainability" is the ability to continue a certain action on a long term basis. When it comes to the environment, it is the ability to maintain practices that will contribute to the quality of the environment indefinitely.  When it comes to the economy and society is a system that provides a good quality of life and supports a defined level of economic production for a long time.
The next step is to ask ourselves
Why do we need to be sustainable? Well, I think that's pretty self-explanatory. What is considered one of the most urgent problems in the world today? You guessed well. The extreme and -in the eyes of some pessimists- unreversed pollution of the environment. Without good quality air, clean water, and enough food, living creatures don't have a chance of surviving.
You understand how that affects us right? We are the living creatures among many others that we have to share this planet with. And if we want to face the facts we are the ones responsible for the harm to our planet and the danger we put the environment and everyone in it, so we have to take action and reverse that situation if we want us and the next generations to have a chance of living a good quality of life.
So, now that we covered the "what" and"why" the only question remaining is "how?".
(I want to add a little *disclaimer* here. Since this is a fashion-related post I will not go into huge detail regarding sustainable practices of our everyday lives, but I will dive into the ways fashion can be less harmful and maybe in the future, not at all bad for the environment.)
Sustainability and Fashion – Can They Go Together?
Did you know that the fashion industry is one of the most polluting industries in the world along with agriculture and oil? So, is there a way for the words sustainability and fashion to co-exist? Can we be sustainable while wearing clothes? The answer to both questions is not 100%. Actually, the most sustainable way is being naked, but that's out of the question for now. However, if you don't want to partake in practices that harm the environment, there are some ways that you can do that.
1. Avoid trendy items that last one season
I know it's tempting to dive into the new trends you see on Instagram, especially if they're styled in a cool way. Before you do that think well if you will actually wear it. In most situations, the answer will be once or twice, so it's definitely not worth it. Instead, it's wiser to invest in classic pieces that will last forever. It benefits both your pocket and the environment. If you're not new to this blog, you may have already read posts about how buying timeless pieces can save you a lot of money and also make you look stylish and put together, season after season. For example, last year I invested in a wool camel coat and I haven't regretted it even a bit. I know it will last over time and will never be out of style.
2. Quality over Quantity
Buying less, but of better quality clothes might cost you a little more, than purchasing cheap ones, but it will be worth it in the long term. A cheap, bad-quality garment will last only a few wears after it's shredded to pieces, whereas one of better quality is in your closet much longer. It costs more, but you will only need one. Having fewer quality items instead of many bad quality ones is much better and will reduce your carbon footprint as well.
3. Support sustainable and ethical brands
Fast fashion is popular among consumers exactly because is fast and affordable. Items are trendy and last one season, so you can easily end up with a wardrobe that needs to be renewed for the next. However, the rise of more and more brands that promote transparency and are friendly to the environment ways makes it so easy to get a hold of ethical and ecologically conscious made items.
4. Shop and wear vintage
Buy more second-hand clothes and accessories. This is a way to have in your possession a unique piece, but you also partake in extending the life cycle of a garment. This responsible and mindful way of succumbing to fashion will also benefit your wallet since you are paying less than the original price of an item. There are zero emissions, wasted water, or unethical labor involved in making a used piece since it already exists. See? Sustainability and fashion are mostly about being smart. 😉
5. Choose your fabrics wisely
One of the biggest issues that are still in the way is garments that are made out of blended fabrics. There has been a way into recycling clothes, but not the ones that are made by combining two or more different fibers. And that is because there isn't the capability of dividing these fibers down again. The best way to produce clothes is by making them out of one single material. Then it's easier to recycle those materials and even decompose them. Opt for fabrics like hemp, linen, organic cotton, silk, and textile made out of bamboo.
6. Take proper care of your clothes
It may sound a little obvious, but it is important. Wash your clothes at lower temperatures than you are used to, flip them inside out, or clean them by hand. Of course, if you are buying better quality clothes they will most likely last longer, but with proper care, even the ones of lesser quality will not have to be replaced that often.
7. Repair (or find a good tailor)
A few years back, our grandmothers had so much less and didn't throw away anything. Instead, they tried to repair it or find a new use for something that has been destroyed. Next time you will find a little hole in a t-shirt grab a needle and thread. It's not hard at all. Otherwise, seek the help of a professional. Don't find it as an excuse to buy something new.
8. Donate, sell, or swap
When you are bored with an item, don't throw it away or forget it in the back of your closet forever. You can either donate for a good cause, sell it if it is in great condition or a designer piece that others want to get a hold of, or call your friends over and swap your unwanted clothes. What's more sustainable than upcycling old clothes and giving them a new life?
…well, not buying new clothes at all, but you get the point.
In order to reduce the impact fashion has on the environment it's essential to understand the life cycle of an item. That starts with the sourcing of the materials, the labor put into it and the disposal of it at the end. The silver lining is that sustainability and fashion can co-exist if we become more aware of what we as consumers decide to invest in.
Let's not forget,
"Sustainability in fashion is not the trend of the season. It's a necessity."

 
I'm really interested in hearing your opinions on this matter so this is my question of the day:
What is your number one tip on being more sustainable when it comes to fashion? Feel free to tell me in the comment section below.