A new year usually comes with new, fresh beginnings, and being positive is always included in my goals. Yes, it is a fact. Bad things happen all the time and this is how life is. But there are also good things and we should cherish them as long as they last. Plus, many times its is the point of view that makes things look good or bad, so in many cases, it is up to the eyes of the beholder. This is why I want to start 2020 with a post that will help you enjoy life and its moments more. Ready for some tips on how to be more positive in life? Keep scrolling!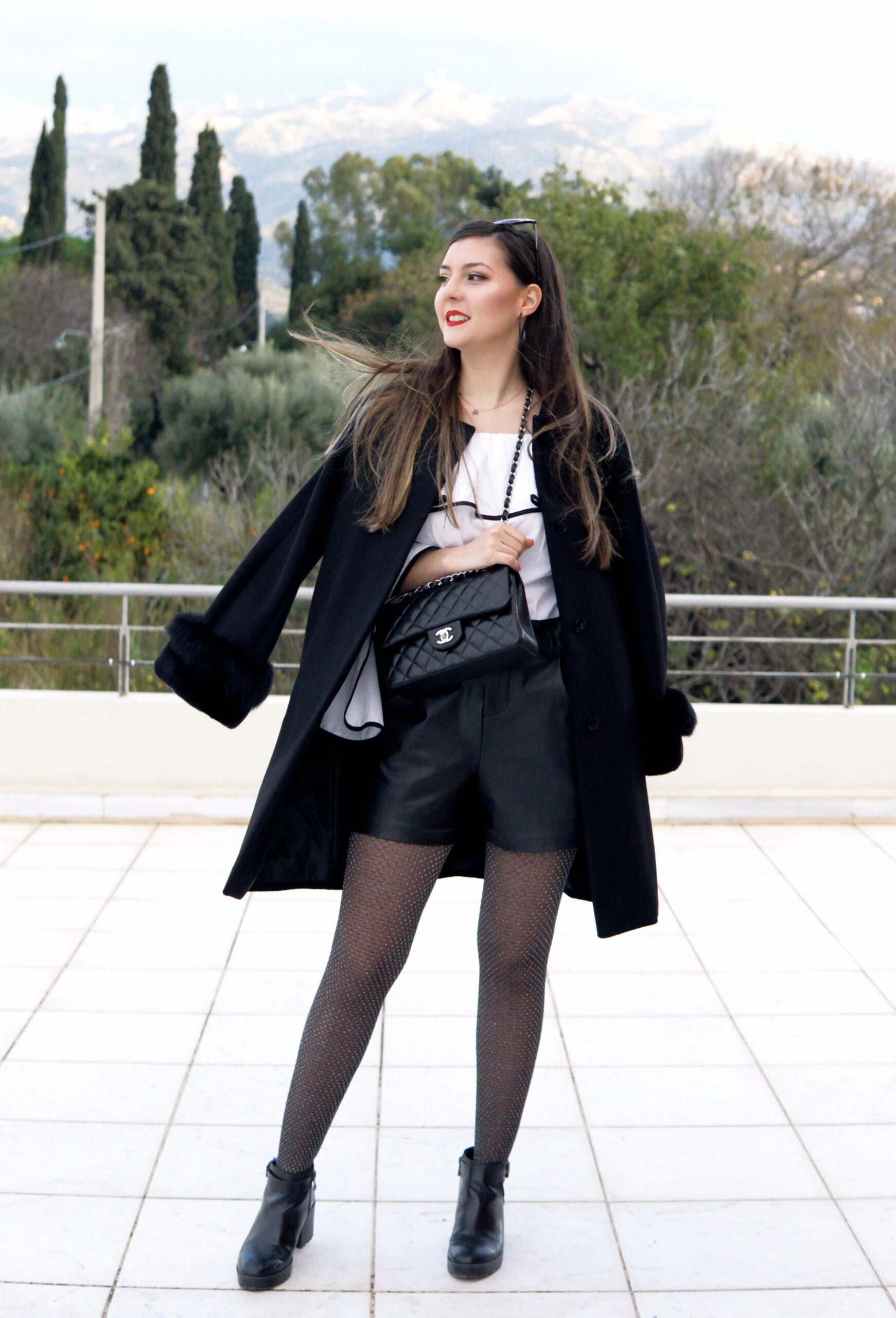 How To Be More Positive In Life
I know that the "think positive" concept can sound a bit cliché, but its benefits can help you navigate life in a happier approach, so the least you can do is give it a shot. Negative thinking most likely won't get you anywhere anyway, so what other choice do you have?
Some people see the glass half full and others see it half empty. Some say this depends on genetics and the way we see things is something we are born with. However, from what I've witnessed so far, I believe that in most cases is affected by our experiences. Of course, I am not a psychiatrist, nor a neuroscientist, so I suggest you take this approach with a grain of salt.
Regardless of which theory holds, there are some things that can help us change our mindset and see life through rainbow-colored lenses. So what better way to start a New Year than with practices that will help us enjoy life a little more?
Distinct Serious Problems from Slight Difficulties
One thing I very recently realized is that not all problems have the same significance. When you start seeing that some problems are just slight inconveniences you'll face them in a different way and your mood will not be affected by them as it used to. Most things seem important and serious at the time, but when this time gets by you get a proper perspective, and you realize how unimportant they were. So do your self the favor and save you for this trouble. If it doesn't concern your health and safety, you probably have nothing to worry about!
Find the good in a bad situation
In order to develop a positive attitude, you need to look for the good and the opportunities that arise even in the worst situations. I know this is easier said than done, and it will probably not be obvious in the beginning. You will need to look hard and it will require time. Like most people, I also had my fair share of unpleasant experiences and at the end of the day, I got out stronger or wiser than before. This is what, I, at least, choose to keep. So next time you'll come face to face with an uncomfortable situation try to think the positive things you can gain. Failure, mistakes or pain, no matter how they hurt at the time, teach us valuable life lessons.
Live in the moment
I am sure you've heard this a million times. And you already know that it is not easy, because we live in a fast-paced world. There are always things that we need to prepare or anticipate in the future, or situations that are dragging us back and remind us of the past. However, the only "cure" to this is to make a conscious commitment to ourselves to stay in the present moment. When you start focusing on the now while doing the things you love, you'll fill your mind with positive thoughts and feelings. Life is not so bad after all. My advice to you, and myself, is to ignore the past because it is gone. Forget about the future, since it is uncertain. What we have left is now. And now is powerful and the only moment we can control.
Don't create a mountain out of a little bump
It is very easy to lose perspective and create a terrible situation out of a slight inconvenience. I recently met people doing this and I could see and feel their struggle and worry even though the solution to their problems laid out in front of them. It was all a matter of perspective. Of course, it is easier said than done, but I encourage you to stop and see the great things that surround you. Don't let your self go down that path again. If it is not about your safety or health you have the tools to achieve anything. You are most likely facing "first-world problems". Ask yourself, "Is what I am going through going to matter in a few months from now?". If you can't do it alone, talk to someone you trust to help you get that perspective.
Don't compare
I read somewhere that comparing is the thief of joy and this couldn't be further from the truth. When you compare your situation or yourself to others be prepared to find more successful, more beautiful, happier, and generally more-in-everything people than you. How many times did you feel like crap when you saw someone's life to be phenomenally better than yours? I've personally fallen in this trap many times. The outcome was to feel horrible about me and just sit there and complain about why it is them and not me. Life is not fair and moreover you have no idea what they have gone through to be where they are now. You are only allowed to see other's accomplishments as a positive motivation to be like them or even better in the future. But remember to do it for yourself and not for proving anything to anyone.
Create an environment you feel good in
This includes both your personal space and the people that surround you. To start with the people, there are some that have the wonderful gift of being energy suckers or dragging you back. This doesn't mean that they are bad or want to consciously harm you, it is just the way they are. If you don't feel good around them, just don't let them surround you. It is as simple as that. Instead, surround yourself with people that make you feel good, laugh and push you to be a better version of you. The same applies to your space. Create an environment that expresses you and makes you feel good and productive in it. Your life will be so much happier this way.
Set Realistic and Attainable Goals
Having goals to work for gives purpose and makes life more interesting. I've been in a place where I had no idea what I wanted to work towards and achieve and, let me tell you, it was a miserable period for me. Positive thinking was out of the question and thrown out of the window at that time. However, when I started finding a purpose and enjoyment in little things (this blog being one of them) I started to see life through color-lensed glasses and little achievements brought me joy and encouragement to keep going. However, if you overdo it and set unrealistic goals, you will most likely not be able to achieve them and will bring the opposite outcome. Negative self-talk will flourish and make you feel useless and powerless to get your life together. Instead, divide your goals into small actions and take one step at a time.
Practice Gratitude Daily
Very recently, I started shifting the focus of my energy and thoughts on the things that I have and I am grateful for, instead of the ones I wish I had. Without even realizing it, this practice alone had a huge impact on the way I feel about my current situation and made me appreciate my luck more. Things we take for granted, are hugely important and not everyone has this opportunity to enjoy. This alone gave me a positive attitude towards my current "problems" making me feel more powerful and ready to face and overcome them. So try to remind yourself of the good things you have in life daily. Just start thinking about 3 things you are grateful for every morning and see your point of view slowly transform into a happier one.
Exercise
If you don't know how to be more positive in life, exercise is one of the most common practices to follow, and for a good reason. There are many proven benefits for your mental health through exercise, so I see no point in not giving it a chance. It's been quite a few months since I stopped exercising and I can totally feel the negative impact it has on me. Don't do the same mistake and even if you do, change it. Exercising challenges your body and your mind making them endure and surviving pain and as a result, you feel more accomplished and full of energy after you finish. Even 10 minutes of it will have a positive impact on your attitude.
Restart
If you are feeling stuck into bad, negative habits that affect your thinking, it is time to hit the restart button. Wouldn't it be great for such a thing to exist? It would, but since there isn't, you have to find a way to restart your life and begin again. Start practicing positive habits daily and see your energy levels rise, your point of view transform, and your self-esteem reappearing. A higher self-esteem will make you believe in your skills more and view life in a more positive way.
Acknowledge a bad situation, grieve it and move on
When unfortunate things come in your way, accept them, grieve them, let your pain out as long as you need and them move on. You owe it to yourself to get out stronger, better and wiser. After all, this is how life is. It is a combination of happy and sad moments and it is not something you can control. The best we all can do is wear our rainbow-colored lenses and enjoy most of this journey.
And don't forget! Positive thinking is a work in progress and requires effort. There is no universal recipe and different methods and practices might end up helping you.
If you managed to reach the end of this post on how to be more positive in life I want to say a massive thank you. I hope I didn't bore you and you managed to find some tips that will encourage you to view life a little differently.
Question of the day: What is the practice that helps you the most to see the glass half-full instead of half-empty? Let me know in the comment section below!
I wish you all have a happy and productive New Year!