Hello guys! What's up? I'm super excited about today's post because the weekend that passed I FINALLY found a way to pack smart and quickly for a weekend getaway that emerged at the last minute. Of course, after that, I felt obligated to share with you what to pack for a weekend away, since for a lot of people, packing for last-minute trips is a real struggle.
As I was sitting on Saturday morning in front of my computer, trying to finish a post about puffer coats, my boyfriend called, telling me that a friend of ours had just invited us for a weekend stay to his village house. Since I'm not a fan of surprises, nor last-minute things, my first answer was "No, I haven't finished my Saturday's to-dos and anyway I don't even have time to pack!". Luckily, my boyfriend pushed me a little and managed to make me change my mind.
After we hang up I started stressing out. "Where should I start? Should I make a list? No there is not enough time for that. Ohhh I shouldn't have said yes in the first place, there is no way I'll make it on time" etc. As you can see I fall into the category of people that panic when last-minute stuff occur (I'm working on changing it, unfortunately, old habits die hard), but that's a totally different post 😛 .  The good news is that I managed to be ready earlier than the arranged time and I finished my post too. For a person like me, that was a huge success!
So, if you don't want to miss any fun experiences, just because you feel you don't have time to pack (like I was about to do) keep reading! I'm here to share with you all the tips and tricks I now have when trying to pack for a weekend (or any 2 days) winter getaway. Shall we?
What to Pack for a Weekend Away in Winter
For me, packing for winter is trickier, because of the need for many layers, so this is my list of the things you'll need for a weekend away from home.
1 warm coat
2 sweaters
1 pair of warm boots
1 pair of jeans
1 knit cap/beanie/hat
1 pair of gloves
1 versatile morning to night bag
1 evening top (in case you go for dinner outside)
1 knit scarf
1 umbrella
All the above are all the stuff I need to dress for going out. I find them very practical because they give me the ability to mix and match for different weather conditions or occasions. Now to the indoor stuff so that you'll feel warm and cozy.
1 pair of Pj's
Underwear and socks
1 pair of leggings
1 thermal top
1 pair of flip-flops (they will come in handy when taking a shower, especially into a hotel's room)
Toothbrush and toothpaste
Essential makeup (don't bring with you your whole collection like I used to do, after all, you will be there for 2 days)
1 hairdryer (if your hotel doesn't have one)
1 moisturizing cream
After we covered all the things you'll need to put in your suitcase, let me share with you some more additional tips:
Tip no1
-When packing for a winter getaway, your first goal is to feel warm in every activity you might be engaged to. Of course, you don't want to wear the same outfit every day and want to look somehow stylish. That's why it's a good idea to bring 2 sweaters and an evening top with you. You can try different combinations and even though the rest of your outfit will remain the same, it won't look like it.
Tip no2
-When it comes to socks and underwear, I always bring 2 additional sets, because you can never be sure if the weather conditions will allow you to travel back as planned. After all, it's winter. And if you think it's too much let me tell you it has happened to me and with that trick, I was prepared. So for a weekend stay bring enough for 2 more days. But, don't overdo it as I used to do!
Tip no3
-The same applies to makeup. I used to bring my whole collection with me in case I needed it, but I always ended up using just the basics. Foundation, powder, mascara, lipstick, blush and an eyeshadow palette are exactly what you'll need for a weekend getaway. Except if you are attending a special event, but that's a totally different story.
Tip no4
-When it's a last-minute weekend trip, you probably might not have enough time to prepare a list. However, a premade list will be a life savior for situations like that. To save yourselves from the trouble of making a new one, you can always use mine.
Tip no5
-I want the bag that I carry with me to be appropriate for both day and night. It has to be big enough so that I can bring with me all the stuff I need for the trip, but cute enough, so that I can take it with me for an evening dinner. More points if it is a crossbody one with removable straps. For example, this Armani Jeans mini tote proved to be exactly what I needed.
This is me feeling the farm girl vibes. You are free to laugh as hard as you want. 😛
Want the look?
Jacket : Zara
Sweater : Pull and Bear
Jeans : Stradivarius
Leather Boots : Exe
Bag : Armani Jeans
Knit Hat : La Redoute
Belt : Stradivarius
I would feel really bad if  I had missed the weekend stay at our friend's village house, for a dumb reason like packing. I'm so glad that my boyfriend insisted to go! The food we ate, the fun we had and the fireplace were exactly what I needed this weekend! So, next time something similar comes up, there is no need for you to miss such an opportunity, just because you don't know what to take with you and the time is limited. Now you have a solution!
Hope my post on what to pack for a weekend away in winter proves to be helpful at a time when you are in a hurry!
Question of the day: What is your best tip when it comes to packing for a weekend getaway?
See you soon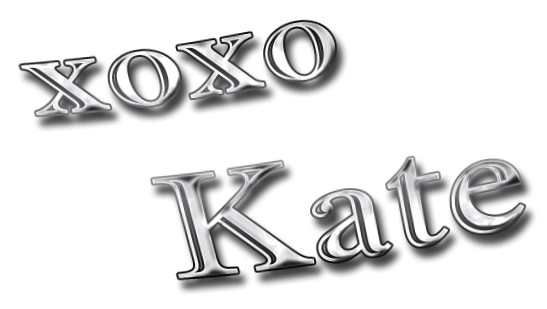 (*Disclaimer: The links of the products are affiliate links which means that when you buy something through them I earn a little commission, which keeps this blog running. That, of course, doesn't increase the price of the product.)