Hello, beauties! What's up? In today's post, we finally welcome summer in a way that is appropriate. So behold for the first summer outfit of this blog. I'm so excited about it because I was starting to get impatient with the mood swings of the weather. Therefore, since my mood is reflected in my outfits, I didn't have the chance to wear my favorite summer pieces. I guess you can imagine, that when the first sun rays appeared with no clouds covering them, I ran to my wardrobe and started assembling all the fun outfits I want to wear this summer. But then, I changed my mind and decided to go for a more toned-down look that gave me some navy vibes, since I love the sea and traveling on it (and who doesn't?). That's why I chose a navy blue button down shirt and paired it with a white mini skirt and flatforms. It is a pretty easy outfit, as all the outfits I usually choose for myself, but it looks very girly and put together.
Navy blue button down shirt
While I was raiding my closet, I found a navy blue button down shirt and the idea of a navy look hit me. I wanted it to be a different version, without the classic navy blue and white stripes, so I paired it with a white denim mini skirt, flatform shoes (which are really trending right now) and a small clutch bag. I accessorized it with some silver hoop earrings, my go-to mirrored sunnies, and a rhinestone bracelet. To give it a twist, instead of tucking the shirt into my skirt, I tied a knot to it. I have to admit that, while wearing it, the thought of me being on a yacht sailing on the sea (the flatforms wouldn't be very practical though 😛 ) became more of a need, so I guess I have to plan my summer vacation soon. 😛 Plus as you can all see I'm in an urgent need for a tan because my skin is white as my skirt 😛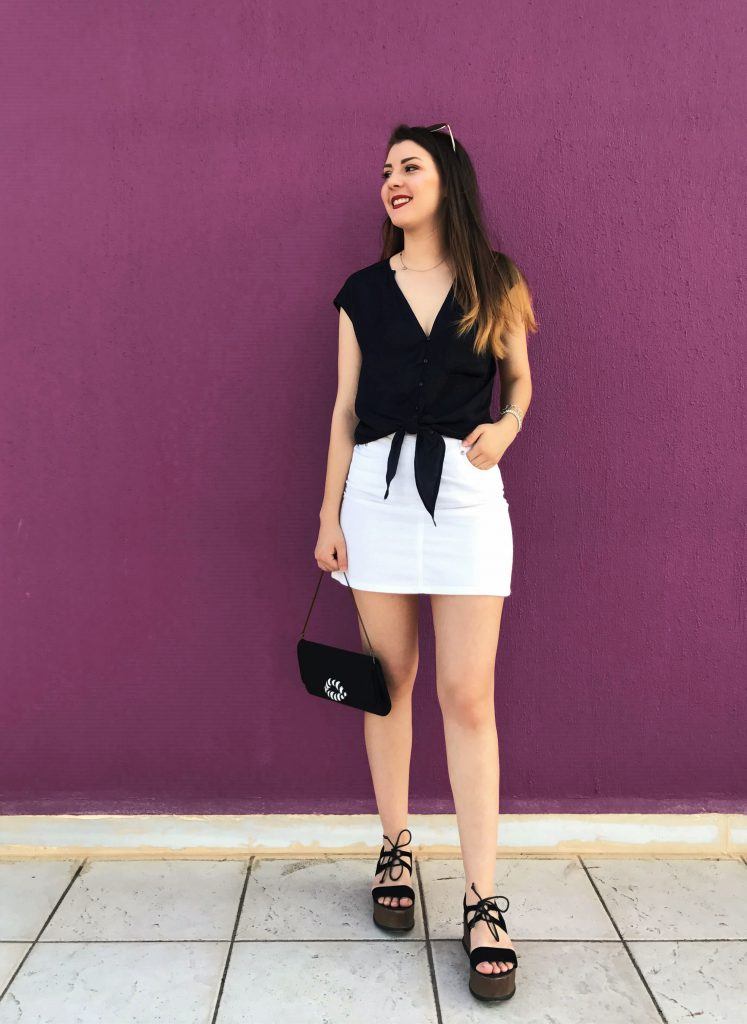 Steal the Look
Button down: Zara
Skirt: Naf Naf
Shoes: Keep Fred
Bag: Folli Follie
Sunnies: Ray Ban
…and that's a wrap! More summer posts like this navy blue button down shirt outfit will come soon! Did you like the twist to the classic navy look? Feel free to tell me your opinion in the comments section below. For new posts and updates, you can always follow me on Instagram and Facebook!
Lots of love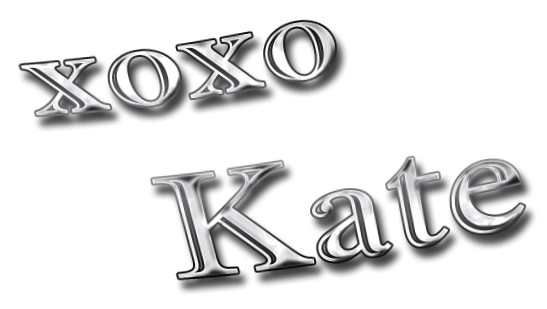 (*Disclaimer: The links of the products are affiliate links which means that when you buy something through them I earn a little commission, which keeps this blog running. That, of course, doesn't increase the price of the product.)